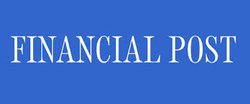 Kevin Carmichael
Nov. 16, 2022
The consumer price index, which the Bank of Canada uses to guide its interest rate policy, increased 6.9 per cent in October from a year earlier, matching the previous month's year-over-year gain, Statistics Canada reported on Nov. 16. Grocery prices and natural gas costs grew at a slower pace, offsetting higher gasoline prices. On the surface, the numbers are a positive, as many on Bay Street had assumed that inflation accelerated in October.
Here's what you need to know:
---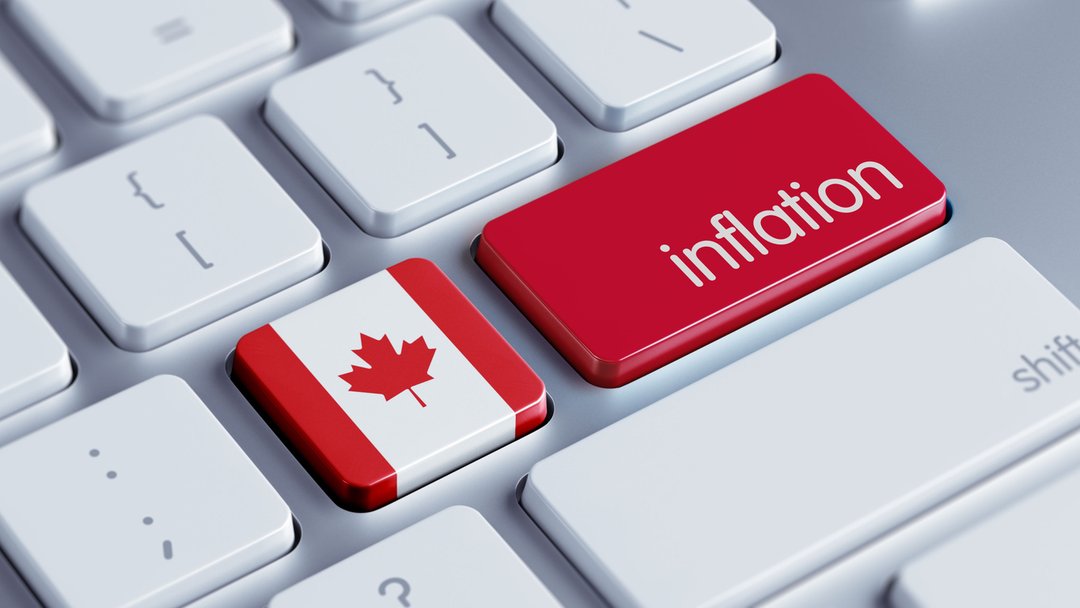 ---
Price plateau
It's starting to look like Canadian inflation has peaked.
Annual price increases surged to 8.1 per cent in June, and have slowed ever since. That's notable because some of Canada's peer countries are fighting double-digit inflation. The United Kingdom's Office for National Statistics reported Nov. 16 that its consumer price index rose 11.1 per cent in October from a year earlier, up from 10.1 per cent in September.
In Canada, it's significant that a 17.8 per cent jump in the price of gasoline from October 2021 — compared with a 13.2 per cent increase in September — failed to push headline inflation back above seven per cent, as fuel prices have been the driving factor behind the surge in the cost of living over the past year. It suggests that higher interest rates are beginning to take the heat off an economy that the central bank deemed was too hot for its own good.
To be sure, the cost of almost 80 per cent of the 700 goods and services that Statistics Canada tracks increased more than three per cent from a year earlier in October, and prices for more than 60 per cent of those items rose more than five per cent, according to Charles St-Arnaud, chief economist at Alberta Central. But those percentages appear to be peaking too, suggesting that inflationary pressures that started with surging commodity prices and supply bottlenecks in 2021 are no longer spreading.
Month-to-month changes also are cooling, suggesting "inflationary pressures are losing momentum and weakening," St-Arnaud said in a report to his clients.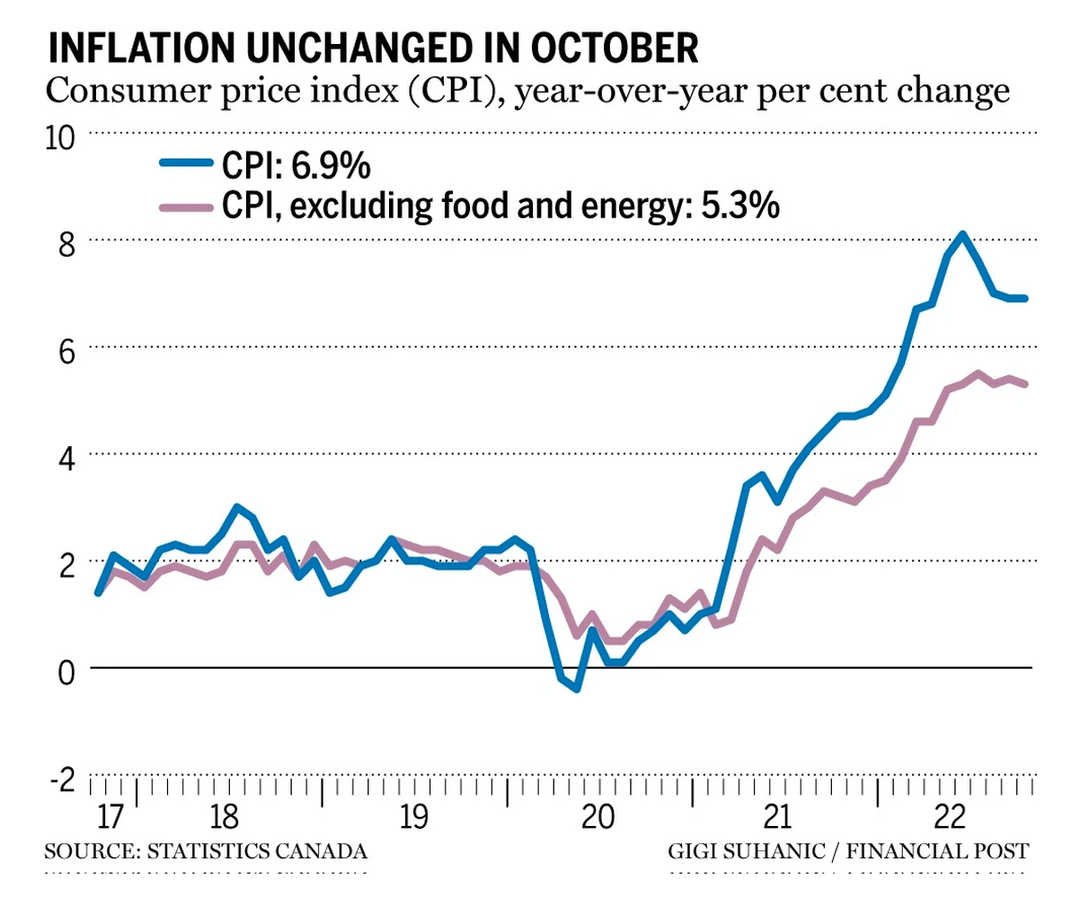 Food focus
Food prices rose 10.1 per cent from a year earlier, compared with 10.3 per cent in September. That figure is still too high, considering year-over-year wage increases continue to trail inflation. However, the figure does offer hope that the effects of poor harvests in 2021 and the disruption to food supply caused by Russia's invasion of Ukraine are starting to fade. The price of meat, fresh fruit and fresh vegetables increased at a slower pace, Statistics Canada said.
Still, food has replaced fuel as the most politically sensitive piece of the inflation story. The price of food purchased at stores increased 11 per cent in October from the year-ago month, exceeding the headline number for the 11th consecutive month, Statistics Canada said.
Bottom line
Inflation is running more than three times faster than the Bank of Canada's two-per-cent target, so the central bank almost certainly will raise interest rates again when its leaders next gather in early December. "Given elevated inflation and inflation expectations, as well as ongoing demand pressures in the economy, the Governing Council expects that the policy interest rate will need to rise further," the central bank said last month, when it increased the benchmark rate a half point, to 3.75 per cent. The latest numbers won't alter that plan, but they might allow the central bank to start thinking about pausing interest rate increases at some point early in 2023.