By Claire Ballentine
Nov. 22, 2022
When his family discusses crypto at Thanksgiving this year, Tyler Lucky says his parents will "slap me upside the head and say I'm dumb."
The 28-year-old tech consultant in Virginia told his relatives all about digital currencies and non-fungible tokens at the family gathering in 2021. Now, he's preparing himself for them to say: "I told you so." 
---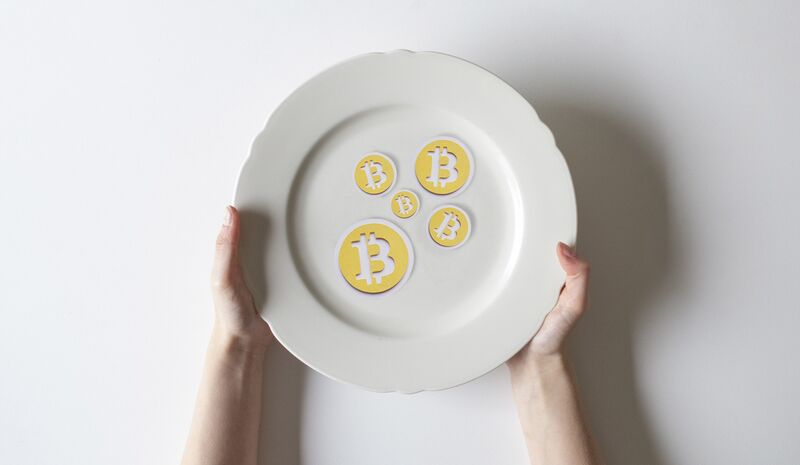 ---
The crypto world is facing an existential crisis, with FTX's sudden collapse sending shockwaves through other companies and fueling accusations that the industry is rife with fraud and Ponzi schemes. Customers of several exchanges are frozen out of their accounts with no sense of when — or even whether — they'll get their money back. Even those who kept their coins off the troubled platforms have watched the value of their investments erode as asset prices collapsed.
It's a stark reversal from this time last year, when digital token prices were hitting records, Wall Street institutions were joining the crypto game and cash was pouring into meme coins like Dogecoin and Shiba Inu. Bitcoin and Ether prices have both plunged more than 75% from their all-time highs in November 2021.
True believers may be unfazed by the turmoil, but many are about to face mom and dad. Although Lucky didn't lose any money in FTX, he's seen the value of his investments drop in wake of the scandal.
"They'll say, 'Why didn't you go into something safer?'" Lucky said, adding he expects them to ask why he didn't invest in companies like Apple Inc. or Microsoft Corp. For that, he has a ready reply: "They haven't done so well either."
Table Talk 
This won't be the first year that cryptocurrencies are a topic of conversation at the Thanksgiving dinner table. In 2017, as Bitcoin first topped $10,000, retail investors bought into the new space and some encouraged their families to do the same. Then, the coin's price fell about 80% in the subsequent year. 
It appears history is repeating itself. Except this time, along with a price collapse, crypto traders are worried the FTX debacle has set the movement back years. 
Megan Nyvold, a 25-year-old in Miami, expects to spend much of her Thanksgiving explaining what's going on.
"I expect people to be very critical of the situation," she said. "I think there's going to be a lot of, 'I told you so.'"
Her family, based in Denver, was already baffled by Nyvold's decision to move across the country and work as head of media at a crypto industry publication. They were supportive, she said, but didn't understand it at all, and ignored her when she told them to invest in crypto. Nyvold didn't have any personal money in FTX, but her investments have been hit by the broader decline in prices. 
She recently got a text from her brother asking if now is a good time to buy — but her mother doesn't want anything to do with it. 
Humble Pie 
For those enduring questions from family about crypto, financial experts have some tips. Rockie Zeigler, founder of RP Zeigler Investment Services in Illinois, recommends being prepared to explain why you bought crypto in the first place: Do you believe in its long-term potential? Do you still think prices can recover? That can help frame discussions. 
Being honest about your current thoughts is also important, Ziegler said, especially if you once advised buying crypto but have since changed your mind. 
"Crypto is going through a difficult time right now and if you recommended it to family members, you might want to prepare yourself for some hard conversations this holiday season," he said.
If it's any consolation, there are many other financial woes to discuss at the Thanksgiving table besides digital assets, said John Boyd, founder and lead wealth adviser of MDRN Wealth in Arizona. People may be more interested in talking about how both stocks and bonds have faced massive losses this year. 
Jason Cazier, a 40-year-old in Utah who works in finance, is preparing himself to answer questions from family at his holiday gatherings. He said his relatives don't invest in crypto because they think it's too risky. 
Although he's not concerned about his own investments, which he considers to be "safe," he does think the FTX collapse will set back the industry.
"They're just very conservative," he said about his family. "I don't want to force my position on anybody, but I'm happy to answer questions."
© 2022 Bloomberg L.P.