By Caitlin McCabe
May 25, 2020
Shares of economically sensitive companies like manufacturers, energy companies and banks are powering the latest leg of the stock market's rebound.
The industrials and energy sectors logged the biggest gains in the S&P 500 last week, while the financials group also rallied. It was a rare period of outperformance in what has otherwise been a punishing year for cyclical stocks and marked the first time since early January that industrials were the top performing group.
---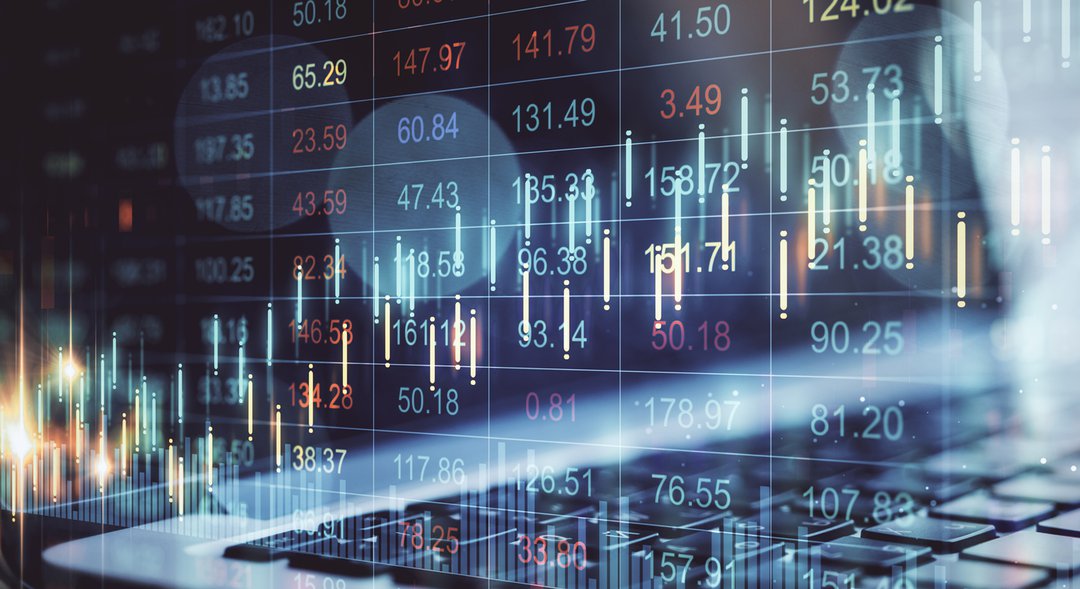 ---
Much of the recent optimism in the stock market has been driven by signs of progress toward a coronavirus vaccine, hopes that have propelled the S&P 500 to its highest level since early March. Some traders are betting on effective virus protection by the end of 2020, enabling economic activity to return to pre-pandemic levels.
Bargain hunters last week scooped up shares that have been badly beaten down during the pandemic. Boeing Co. surged 15%, Halliburton Co. rose 18% and Bank of America Corp. added 5.7%. All are down at least 35% this year.
Meanwhile, the rally in big technology stocks that has fueled the market's gains over the past two months slowed. Netflix Inc., a key beneficiary of the lockdown, lost 5.5%.
"It makes sense that people are buying cyclicals on the [vaccine] optimism," said JJ Kinahan, chief market strategist at TD Ameritrade. "But the part that makes me nervous is midmonth in June when most states [are open]…I don't know if the reality will be able to keep up with the great expectations that we're seeing right now."
This week, investors will parse fresh data on April consumer spending and the Conference Board's index of consumer confidence for May. Both economic indicators are expected to fall. They will also review earnings reports from home builder Toll Brothers Inc. and apparel maker Ralph Lauren Corp.
The S&P 500 is now off just 8.5% for the year after rallying 3.2% last week and 32% from its late March low. The industrials, energy and financial sectors of the index all remain down 22% or more for the year.
The coronavirus pandemic has brought the economy to a near halt, forcing more than 38 million Americans to seek unemployment benefits as stay-at-home orders have closed businesses and prompted companies to shave their workforces. As a result, consumer spending has plummeted and manufacturing output has slumped. Analysts are projecting record declines in gross domestic product in the current quarter.
Most analysts agree any meaningful recovery in the stock market will be driven by cyclical shares. But when so much remains unknown about the outlook for the economy, many are questioning the viability of the recent rally. A second wave of coronavirus infections, long-lasting economic fallout from stay-at-home orders and escalating tensions with China could send the economically sensitive shares tumbling, they warn.
Any stumbles could propel defensive sectors forward again—in particular, the health-care, consumer staples and utilities groups that tend to shine in times of turmoil. Since the stock market peaked Feb. 19, the health-care sector has fallen just 4.3%, making it the best performer of the S&P 500's 11 groups.
Analysts say the sector's resilience this year has been twofold. Traders initially flocked to the shares in part because spending on health care, like consumer staples or utilities, tends to be more stable, even when Americans tighten their budgets.
At the same time, the sector has benefited as investors bet on which biotechnology company will be first to find an effective coronavirus vaccine or treatment. Moderna Inc. and Inovio Pharmaceuticals Inc. both said last week that their vaccine candidates showed promise in early trials. The stocks have more than tripled this year.
Gilead Sciences Inc. is also working on a drug to fight Covid-19 and has seen some success, pushing its shares up 13% in 2020.
The stocks are also popular among institutional investors. Global health care remains the most overweight sector among fund managers, according to a May survey conducted by Bank of America Global Research, with managers' net allocation to the sector at an all-time high.
Meanwhile, some of the cyclical sectors that tumbled the most during the selloff have subsequently seen the largest gains off this year's low. Energy shares have recovered the most since stocks bottomed March 23, jumping 60%.
Some analysts and traders, however, caution that some of those gains could be driven by short sellers rushing to cover their bets. Energy stocks have been particularly battered this year as fuel demand plunged from stay-at-home orders and an oil-price war between Saudi Arabia and Russia sent supply surging. A recent curtailment in output and signs of an increase in demand for gasoline have pushed oil prices higher and lifted the shares as well. U.S. crude is up by a third over the past two weeks.
Despite some signs of a brightening economic picture, Liz Ann Sonders, chief investment strategist at Charles Schwab & Co., said she would like to see a stronger rally among financial stocks to bet the tide has turned.
She and others said it will be difficult to achieve meaningful economic recovery without the group, given how intertwined the sector is with the economy. During the nearly 11-year bull market that followed the financial crisis, financials were the third-best performing group, according to Dow Jones Market Data.
Despite last week's gains, the group's rebound from the March low is still among the smallest. Bank stocks, in particular, have been hit hard by the possibility of a surge in loan losses, as well as declining interest rates. The yield on the 10-year U.S. Treasury note settled Friday at 0.659%.
"For me, it's hard to envision a scenario where we are truly getting back on our feet economically with financials being [among] the worst performing sectors," Ms. Sonders said. "It would be very odd that we see the economy recover and not see some participation by financials."
Write to Caitlin McCabe at caitlin.mccabe@wsj.com