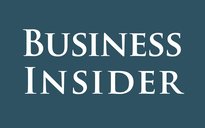 By Jill Robbins
Jan. 18, 2023
I joined the Air Force when I was 24 and signed up for Servicemember's Group Life Insurance when my initial personnel paperwork was processed. The clerk told me the coverage was required by law. I never questioned that or looked up the statute. I had a nominal amount deducted from my pay for the next 26 years for $400,000 worth of coverage that would go to my designated beneficiary if I died on active duty. Other than that, though, life insurance wasn't on my radar in my 20s.
---
---
For most of my career, I got life insurance through my service in the Air Force.
Getting life insurance required answering a lot of stressful, invasive questions.
It's not fun thinking about what will happen when you die, but I'm glad I've got it taken care of.
---
I met my husband in the Air Force and had three kids before I left the service in 2017. My husband left the military in 2014 and bought into a policy through his post-Air Force job right away. I didn't get a traditional job, but instead focused on freelance writing.
Since there was no personnel office to ask me if I wanted to sign up for the company life insurance, I pushed the thought to the back of my head. My husband reminded me periodically that I needed to get something. I hated thinking about what would happen if I were to die while my kids were still young enough to need me, so I just didn't think about it.
Getting serious about life insurance
I had been accepting more travel writing opportunities, which meant more travel. My husband has always been supportive of my career, but every time the suitcases came out, he'd remind me that I didn't have life insurance.
"Yeah, yeah, it's on my to-do list for this week," I would assure him. I didn't intend to procrastinate, but it didn't get done.
I got serious in late 2020. If ever there was a year to remind us that life is temporary, 2020 was it. That year also led us down the path of redoing our family budget, and that aligned with me finally prioritizing life insurance.
I talked to two insurance agents — one with the company we have our auto and home policies with and one friend of a friend. I went with the latter, because I got more personalized service. My insurance company is huge and does most of its business online. I felt lost in jargon and electronic forms.
Talking about my health was stressful
As a 53-year-old woman, I found navigating finding a life insurance policy intimidating and stressful. I felt healthy and young (and still do) and I didn't want to talk through family scenarios like helping my kids choose a college that didn't involve me.
Insurance jargon — like permanent life insurance versus term, annuities, and long-term care — was confusing. I don't think any insurance representative I dealt with was purposely trying to use jargon to make me feel stupid, but I felt stupid all the same. I felt too young to be talking about what was going to happen after I died and too old to have not taken care of basic adult business like getting adequate insurance.
Having my health history picked apart was invasive and frustrating. While I understand that a company that's agreeing to pay up if I buy the farm needs to know what kind of physical shape I'm in, having a stranger in underwriting pick apart my health history is an experience I hope I never have to repeat. I had to explain things like why I'd been prescribed as an antidepressant (as if that weren't obvious) and why I weighed more in 2020 than I had at my last physical in 2019. It was as if no one had heard of lockdown baking or remote learning.
The highlight was being asked to run down a doctor I'd seen at urgent care. I had to have her fill out a form with additional information on why she'd prescribed an anti-inflammatory drug to treat my bursitis after a half-marathon.
Ironing out the details
For a solid two weeks, while we were ironing out the details of our policy, I felt like everything revolved around planning for things that would be set in motion after I die. Even though the process seemed never-ending, it did end. My husband reevaluated his policy and decided to buy a policy that mirrors mine. Having the same insurance agent and the same level of coverage will make things easier on my family if something should happen to the two of us when we're together.
I still don't like to think about these things, but I'm happy this is crossed off my list. If I could have a do-over, I wouldn't have taken three years to take care of this important piece of life business, but I'm glad I got it handled in the end.
---
Subscribe to Business Insider's Financial Insights Newsletter

This Business Insider article was legally licensed by AdvisorStream