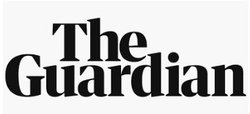 Jasper Jolly
April 28, 2022
The consumer goods firm Unilever has said "unprecedented cost inflation" lies ahead as Russia's war on Ukraine has added to a surge in energy and ingredient costs, and said that shoppers will pay even more for well-known brands in the coming months.
---
---
The company, which makes goods ranging from Dove soap to Magnum ice-cream and Marmite, said on Thursday it expected its costs to rise by €2.7bn (£2.3bn) in the second half of 2022, after an already steep increase on the €2.1bn expected for the first half.
"It is inevitable you will see pricing accelerate through the rest of the year," said Alan Jope, Unilever's chief executive. "Has Unilever's pricing peaked? No, not yet."
The costs of palm oil, aluminium and other commodities have doubled or tripled compared with 2020, the company said.
The increased costs forecast comes as companies grapple with the inflationary pressures that built as the global economy rapidly recovered from the shock of coronavirus pandemic lockdowns and central banks cut interest rates. Russia's invasion of Ukraine has added to the mix by pushing up energy prices .
Unilever has been directly affected by the invasion. The company was forced to stop all operations in Ukraine, but has since restarted some sales using supplies from Poland. It has also had to switch Ukrainian sunflower oil for rapeseed oil in some products.
The company last month suspended all imports and exports of products into and out of Russia as well as all advertising spending in the country, but it continues to supply items within the country including beauty products and ice-cream. Unilever had initially remained silent on whether it planned to pull out, and has been criticised by Ukraine's ambassador to the UK, Vadym Prystaiko, for continuing to run operations in Russia.
Whitbread, the owner of the Premier Inn hotel chain and some restaurant brands, also warned on Thursday of faster cost increases of between 8% and 9% annually because of the impact of the war in Ukraine on energy and food prices.
However, Whitbread also felt confident enough in its prospects to restore its dividend to investors, more than two years after it paused payouts as hotels were forced to close . It said its profits would be partly protected by its "pricing power", suggesting its executives think they can pass costs on to consumers.
Unilever has passed on higher costs to consumers . It reported price increases worth 8.3% in the first three months of 2022 compared with a year earlier, even as the volume of sales dropped by 1%.
Unilever has raised prices in Europe by about 5%, but it has increased prices by more than 10% in some poorer countries. Jope said the disparity was caused by currency movements that have diminished poorer countries' purchasing power on top of the global commodities and energy price increases.
The company's chief financial officer, Graeme Pitkethly, said there was not much evidence that consumers were moving to other companies' products after the price moves.