Rachel Brady
Nov. 18, 2022
Bernice Carnegie will be introduced to most hockey fans on Nov. 14, when the Hockey Hall of Fame inducts her father posthumously, and she speaks about his legacy. But inside hockey circles, she has quietly become a leader and influencer.
Herb Carnegie was a Toronto-born Black hockey player who starred in top Ontario and Quebec leagues throughout the 1940s and '50s. In the view of many who knew him – including Montreal Canadiens legend Jean Béliveau – Carnegie deserved to play in the NHL but was excluded because of his skin colour.
---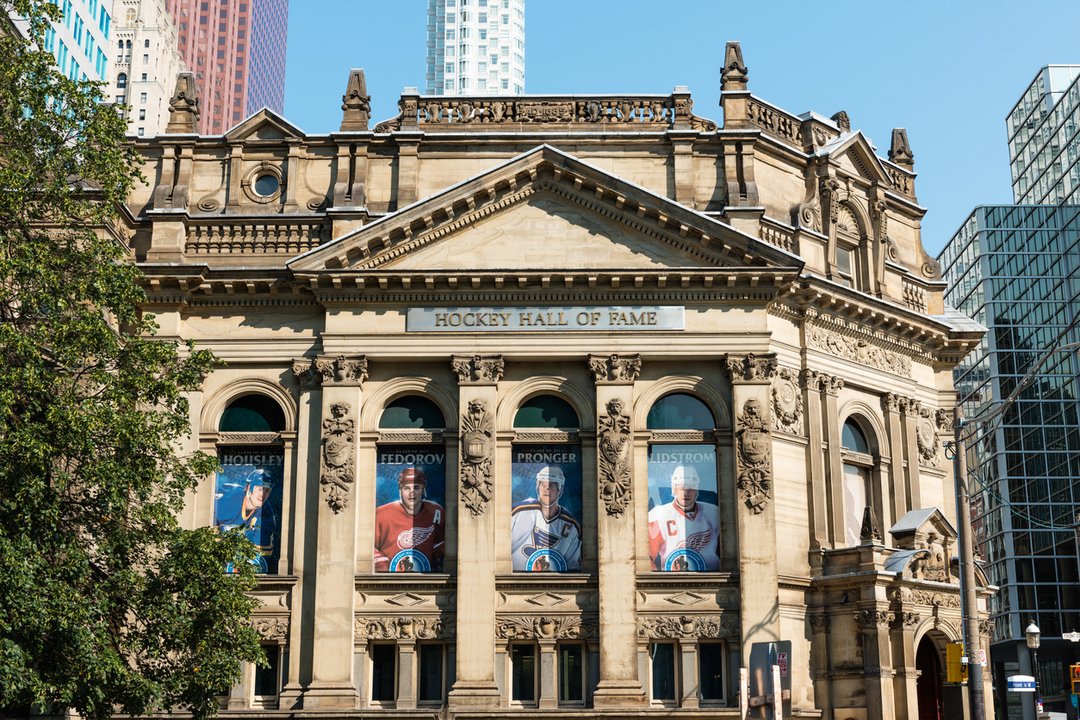 ---
Carnegie's daughter, born in 1945, was too young to remember his on-ice career. However, she played a big role in what he did next, and is revisiting that work today.
Her dad turned his bitterness about a broken NHL dream into positivity, became a successful financial adviser, an inventor and philanthropist, started Canada's first registered hockey school in 1955, then started a philosophy he called Future Aces, a creed that followed the A-C-E-S acronym, promoting Attitude, Co-operation, Example and Sportsmanship. The Future Aces philosophy became the bedrock for educational programs Carnegie delivered to thousands of school kids. It transcended hockey.
Bernice was the executive director of the Herbert H. Carnegie Future Aces Foundation for 17 years, at her father's side during hundreds of school and community events, and working to award some $750,000 in scholarships. Like him, she became a strong public speaker. And, like him, and at his urging, she became a financial adviser at Investors Group. When he went blind because of glaucoma later in life, she often acted as his eyes, ensuring that the former hockey star turned popular public speaker could still attend functions and do media interviews, until he died in March, 2012, at 92.
He had written an autobiography in 1997, A Fly In A Pail of Milk: The Herb Carnegie Story, which included reflections on life as a Black person in predominantly white schools, neighbourhoods and hockey teams. In it, he shared an anecdote from 1938 when he was 18. During a practice his coach pointed to a figure in the stands watching. "See that man sitting it the blues? That's Conn Smythe, owner of the Toronto Maple Leafs. He says he'd take you tomorrow if he could turn Carnegie white."
Bernice Carnegie re-released her father's book in 2019, with a new section by her, entitled 'Lessons passed from father to daughter.' Now she is focused on the Carnegie Initiative, an independent non-profit she co-founded in 2021 that includes well-known leaders in hockey, focused on making the sport more diverse and inclusive.
"I feel a very strong sense of responsibility, more than I ever have before," she said during an interview at her Toronto home. "I really feel that I must take ownership and stand on the shoulders of those who came before me – those who gave up a lot for me to be here. I must respect what my father did, and the reasons he did it."
Her home is adorned with family heirlooms passed down by her parents and grandparents, including hundred-year-old wood furniture so well cared for it looks brand new. His Future Aces philosophy is framed and graces her living room wall – it far outlived his hockey school – and together they got it adopted by school boards as a learning tool.
She keeps an expansive archive of his news clippings. They include his hockey career, his 24 amateur golf championships – two of those senior national titles – and his dozens of awards, in business, community and sport, including the Order of Canada and inductions in 14 Halls of Fame. She regularly shares these items with reporters, documentary makers and educators looking for material about him. From her own school days, she remembers the history curriculum didn't include much about Black Canadians.
His hockey talent is well documented in the clippings. There are news photos of the high-scoring hockey player nicknamed Swivel Hips for his silky skating and elusiveness on the ice. He won three consecutive MVP awards playing for the Sherbrooke Saints in the top-notch Quebec Senior Hockey League in 1947, '48 and '49, yet the closest he got to the NHL was a New York Rangers training camp.
The Rangers made contract offers, which had him start with a minor-league affiliate – although he believed himself on par with their NHLers – and take less pay that he was making in Quebec. The opportunity may have eventually led to the NHL, but he had to provide for his wife Audrey and children. He declined the Rangers' offer so he could keep supporting his family – which would grow to include four kids – son Dale, daughters Goldie, Bernice and Rochelle, who lived in Toronto.
It was Willie O'Ree who became the first Black player to play in the NHL in 1958, four years after Carnegie retired from the sport. Bernice Carnegie was invited to the Hockey Hall of Fame in 2018 to see O'Ree inducted.
"As I sat there, I was my father," she said.
At a time when the mother and grandmother could be enjoying retired life, she's busy. She's part of a BIPOC ownership group that has take a stake in the Toronto Six, a women's pro hockey team in the Premier Hockey Federation. Bryant McBride, an entrepreneur who had been the first Black executive at the NHL, serving as vice-president of business development through the 1990s, suggested the idea for the Carnegie Initiative. They founded the CI together, building a large board of directors including Brian Burke and Ted Nolan, and Hockey Hall of Famers Angela James and Grant Fuhr.
"She's regarded as a leader because she is so passionate about the cause, and so positive," said Burke, the Pittsburgh Penguins president of hockey operations. "Everybody likes Bernice. She draws everyone in and is a great storyteller. She has kept her father's story alive and people interested in it. This was an important man and he's not going to be forgotten."
The CI's first summit focused not just on talk, but solutions to change hockey's culture. It was last winter in Boston.
"Much work has been accomplished, I got a real sense of optimism," NHL commissioner Gary Bettman said of the CI's summit.
Over two days, it gathered leaders for panels discussing racism, plus specific challenges faced by hockey players with disabilities and those from LGBTQ+ and Indigenous communities. The 2023 summit is in Toronto.
"When a lot of us played hockey, we were voiceless," said Nolan, a former NHL player and head coach whose 3Nolans foundation teaches hockey skills to First Nations youth. "I'm learning from this experience, and I'm so impressed with how much Bryant and Bernice have grown this already, more than I have running my foundation for 15 years."
The CI is also working with Canadian Tire to start the Herb Carnegie Trailblazer awards, given to people breaking ground and creating sustainable change in hockey or sport. Canadian Tire recently ended its partnership with Hockey Canada because of the sporting organization's handling of alleged sexual assaults. The retailer says it aligned with the CI on education, awareness, and changing the root causes of systemic problems facing hockey culture.
"Bernice is the real deal," said Kim Saunders, Canadian Tire's vice-president of environmental, social, governance and community impact. "Bernice ensures that the CI team, and its partners, stay focused on the actions that will drive real change, not just a marketing moment. … She is having a real impact on the sport of hockey, and as a result, her efforts and influence will be felt for years to come."
Although the Carnegie Initiative works independently of the NHL, they do partner on some projects. The CI has awarded grants to two university research groups, with seed money from the league.
"What I have appreciated about Bernice and the work that she does today is that she's taken obstacles and turned them into opportunities," said Kim Davis, the NHL's executive vice-president of social impact, growth initiatives and legislative affairs. "The CI has ultimately turned out to be quite an important organization across all the social-impact work that's happening in hockey."
The CI, the NHL, the NHL Players' Association, plus the Greater Toronto Hockey League, will combine on a high-profile event Nov. 8 at Maple Leaf Sports and Entertainment's LaunchPad, to discuss inclusion efforts in the GTHL. The world's largest minor-hockey organization has had to investigate allegations of anti-Black and anti-Asian racism among players.
"He would be thrilled to know that what he started back in 1955, we're continuing," Bernice Carnegie said of her father. "Because this is an effort that can never stop. There's no ending to bringing people together, no ending to trying to understand why people behave the way they do. If everything remains buried, and you never hear about the problems, you don't do anything about them."
For a long time, she didn't believe the Hockey Hall would admit her father, especially after his death. Previous efforts to get Carnegie inducted had failed, including a campaign in 2000 featured in a documentary, headed by one of his biggest supporters, Richard Lord, a Montrealer who had been one of the first black players to play NCAA hockey in the 1950s.
Herb Carnegie's grandson Rane – nephew of Bernice – was driven in recent years to get his grandfather into the Hall. He got 10,000 signatures on a petition, so the family knew there was interest in his life. Aunt and nephew were scheduled to attend a Carnegie Initiative Zoom call one day this past June just as they got the surprising call from NHL legend Lanny McDonald – now chair of the Hockey Hall of Fame – saying Herb Carnegie would be inducted with the 2022 class, as a builder.
Bernice Carnegie says the news prompted a family reunion in Toronto that would otherwise never been organized.
She will speak at his induction ceremony, sharing the stage with her older brother Dale, a retired podiatrist living in Denver, who is old enough to remember their dad's on-ice career.
It's another chance to reflect on the life of a hockey player who had been denied equal opportunity, then turned his heartache into something positive that benefited others.
---
This Globe and Mail article was legally licensed by AdvisorStream.