ByKevin J. Ryan
Oct. 11, 2022
Ah, the holidays: the time for family gatherings, hot cocoa and possibly crippling credit card debt. For many, keeping costs under control this time of year can be a major challenge. In fact, 70% of Americans felt they overspent during the holidays last year, according to a survey from fintech lender Affirm. 
---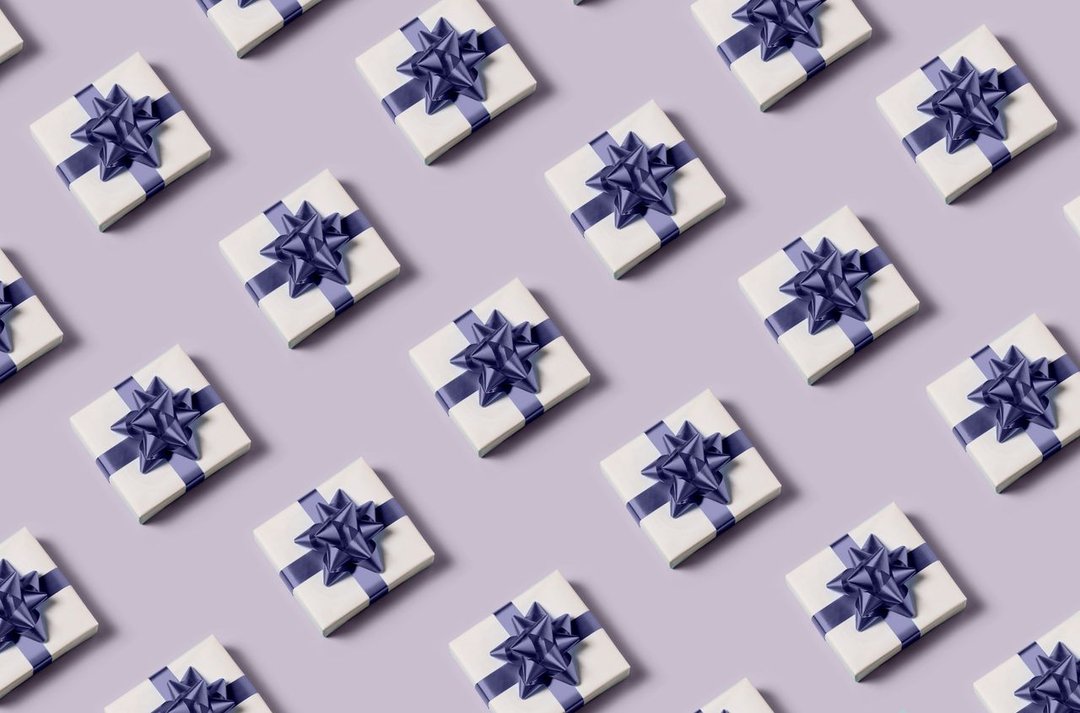 ---
Sticking to your budget may be even harder this year than in the past thanks to the soaring costs that stem from inflation. "Plus, people will be gathering with friends and family much more this year than in the past couple of years," says Akeiva M. Ellis, a certified financial planner in Framingham, Mass. "And as you go to more gatherings and parties, you feel this obligation to give more gifts."  
That means it's more important than ever to know how to avoid overspending. Buy Side from WSJ spoke with budgeting experts and financial advisors to discuss their best practices around the holidays. Here are the five steps they advise to make–and stick to–your gift-giving budget. 
1. Set your limits
First things first: Decide on your holiday bottom line. This will help give you a clearer picture of the kinds of trade-offs you'll need to make to fit end-of-year spending into your overall budget. Every person's situation is different, but budgeting experts say 1% of your annual income has traditionally been a guideline. "If people want to use that number, that's fine," says James Guarino, a certified financial planner at Woburn, Mass., financial advisory firm Baker Newman Noyes. "But it really depends on your own individual circumstances; it's such a personal decision."
Once you've settled on an amount, break it down into your recipients. Don't forget to account for tips to service workers as well as any gift exchanges or holiday parties where you're expected to bring a present. (Guarino refers to these as "stealth costs.") Ellis has started switching from individual gifts to household ones in recent years, giving items like board games and an Amazon Fire TV Stick. "Something the whole family can use," she says. "It can be a saving strategy as well." 
Importantly: Make sure you write down the dollar amounts you've assigned to each recipient and keep the list on hand (but secure from prying eyes). It's one of the best ways to hold yourself accountable. 
2. Put money aside
Ideally, you should begin saving up at least a few months before the holidays so the expenses don't hit all at once. Newport Beach, Calif.-based certified financial planner Mark Rylance advises setting up automatic monthly transfers from your spending account to another account that you won't touch. "That's budgeting 101," he says. 
Of course, if you are reading this in December that might be cold comfort. Experts say start by figuring out how much of your gift budget can be offset by cutting out discretionary expenses during the month, like meals out or impulse buys. Beyond that, use your credit card if you must—but make sure you'll be able to pay off any debt by the end of December. "If your budget exceeds available cash," says Guarino, "it's an indicator that your gift list includes too many people or you need to cut back on the cost of the gifts."
Once this holiday season is over, you can do yourself a favor by starting early for next year. While that might seem a bit excessive, the earlier you start the less you'll have to sock away each month. "Spending $1,500 on gifts can feel like a lot," says Rylance. "But if you're contributing a little more than a hundred bucks per month all year long, you won't feel it as much."
3. Start buying as soon as possible 
Shopping early can reduce stress and save you dollars and cents. "If you're buying in December, you're missing out on potential sales at other times of the year," says Rylance. "But if you're organized and ready to shop early, then you can pick something up when you stumble across a random discount at Costco." 
Getting a head start on your gift buying also gives you opportunities to buy items that are out of season. "You'd be surprised at how much you can save by buying things like boots and coats in the summer instead of the winter," says Ellis. "You're much less likely to spend more than your intention if you're thinking about these things early." For those shopping later in the season, there are other ways to strategize, such as planning gifts around Black Friday and Cyber Monday deals and, as always, comparison shopping.
Another advantage of avoiding last minute orders: Skipping extra fees for expedited shipping. Shipping costs in general have skyrocketed the last few years due to supply chain issues and inflation, Guarino points out. Doing your shopping with plenty of time to spare will help ensure you don't pay even more. 
4. Buy creative or sentimental gifts when possible 
A good gift doesn't have to cost a lot of money. "Think about alternative ways that you can provide something meaningful for someone," advises Ellis. "It could cost less than a traditional gift but end up meaning even more." This can mean using your personal skills—be they artistic or culinary—to craft something special. You can spend a day volunteering with someone or donating to a cause that's important to them. 
Purchasing an experience for someone can be another option that registers high on the thoughtfulness and luxury scale but relatively low on cost. "I've bought my sister a pedicure," says Guarino, "It's something that she would never pay for herself out of principle, but if her brother Jim gifts it to her, she's absolutely going to use it."
Lastly, don't hesitate to consider vintage, consignment and even thrift stores to stay within your budget, particularly for gift recipients who you know are concerned with their environmental footprint. Marisa Rothstein, a Kinderhook, N.Y.-based certified financial planner, points out that Goodwill and Salvation Army locations are now more likely to have lightly used items such as furniture. "There's been a big improvement in the quality of what you can find there," she says. "As people have moved so much in the last couple of years, they're leaving all this furniture behind, and a lot of it is practically brand new."
5. Don't spend money you don't have 
The final rule may sound obvious but is perhaps the most important. Spending beyond your means is always a bad idea, and it can be especially tempting around the holidays. (The recent explosion of buy now pay, later offers doesn't help either.) To avoid any traps, buy with cash whenever possible. "It gets really dicey when we're using that plastic card, spending that magic money," says Guarino. "If you're using your credit card, the sky's the limit, and that can be deadly." 
If you do use your credit card make sure you have the cash on hand to pay it off later that month. It can help to stick with a simple credit card that avoids complicated reward schemes. And also to remember that credit card companies can raise interest rates so long as they give you 45 days' notice. "Most consumers don't know that interest rates are variable, and right now they're skyrocketing," says Rothstein. "So as bad as maintaining a credit card balance has been in the past, it's becoming more and more dangerous." 
It can be challenging, but try to avoid getting caught up in what other people are spending. And remind yourself that your loved ones wouldn't want to find out you put yourself in a difficult financial situation for their sake. "You don't want to give until it hurts," says Ellis. "If you cannot maintain your lifestyle or pay your bills, you've given too much."