By Gerald F. Seib
Nov. 2, 2020
As a people, Americans have many, many virtues—but patience isn't necessarily one of them. Yet patience is what this election week will require.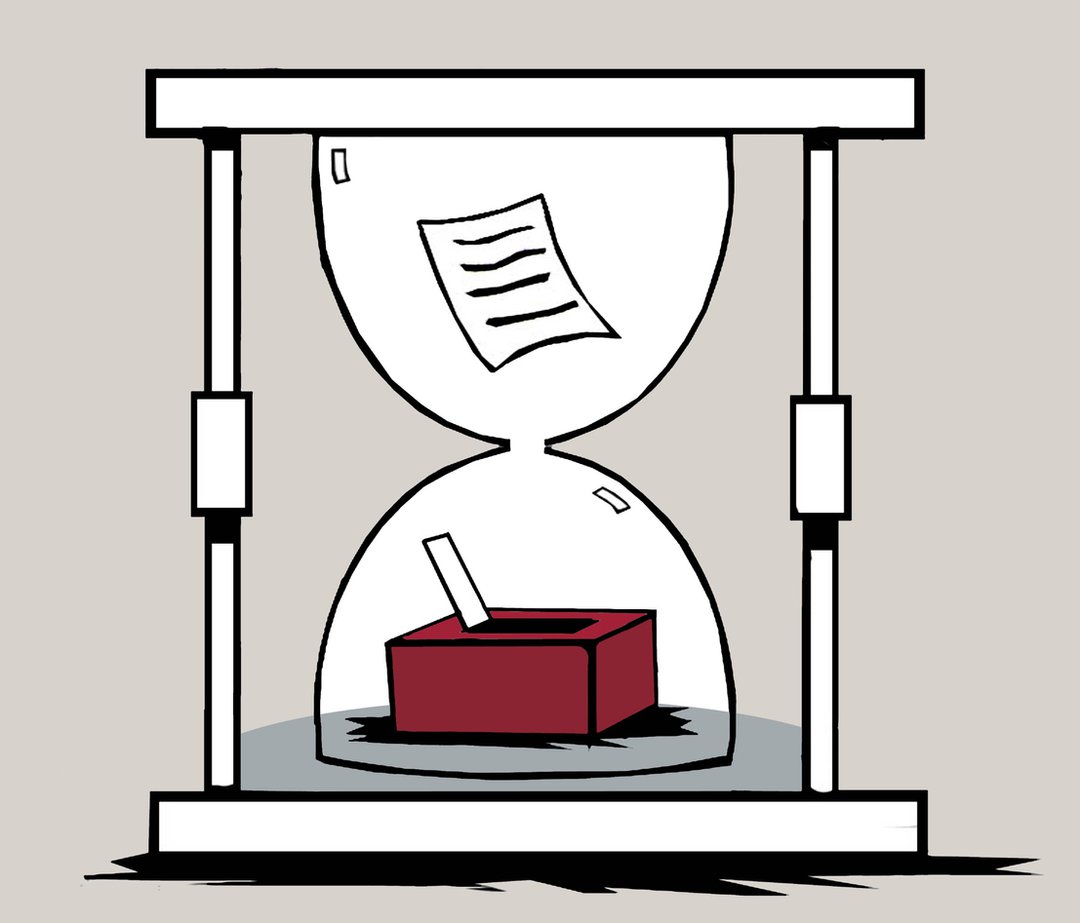 Indeed, it's no exaggeration to say that, for the next week or so, the domestic tranquility mentioned in the preamble to the Constitution may depend on this patience.
The heroes in this week's drama will be political leaders who tell their own partisans to be calm, to wait until all the votes are counted, and to accept the outcome when they are. Similarly, the occasion requires media figures acknowledging in clear terms what they don't yet know and what they must wait to find out before drawing conclusions.
Throughout this gut-wrenching election year, the only pre-election prediction offered in this space has been that the presidential race would tighten up as Nov. 3 drew nearer, which is what appears to be happening in key states. That is only natural because the country is narrowly divided along partisan lines, and because many partisans naturally return to home base in the end.
That means that the oddities of casting ballots this year, in the midst of a pandemic, will help shape the narrative—and that the rush to reach a conclusion that increasingly has marked American election nights needs to be suspended because of the way America is voting this year.
The presidential race will be decided in a dozen swing states, where people are voting in entirely new ways. In a Wall Street Journal/NBC News weekend poll of voters in those swing states, a stunning 71% said they already had cast ballots or planned to do so; 32% said they were voting early by mail and 39% early in person.
Those voting early are far more likely to be supporters of Democrat Joe Biden than Republican President Trump. Early voters said they favored Mr. Biden by a 60% to 38% margin.
The picture is vastly different among the 27% who said they plan to vote on Election Day. They favor Mr. Trump over Mr. Biden by a striking 37 percentage points, 66% to 29%.
So in the places that will decide the election, the disparity between the early vote and the Election Day vote will be dramatic. And that takes us to the oddity of the current American voting system. In many states, the votes cast the earliest—by mail—are the ones counted last, while the votes cast last, in person on Election Day, are the ones counted first.
Indeed, officials in seven counties in the potentially decisive state of Pennsylvania have said they won't even try to count mail-in ballots until the day after the election.
This kind of quirkiness didn't matter much in past elections, when the early and mail-in votes were a small portion of the total, and in many cases could be assumed to track the choices made by voters casting ballots in person. Neither characteristic holds true this time.
What that means, specifically, is that the in-person vote totals, which in many cases will be reported first, figure to be far more favorable for the president than will the final count.
So here's what to expect on Tuesday night and into the wee hours of Wednesday morning. Five pivotal states—Florida, Georgia, North Carolina, Ohio and Arizona—have systems in place to give reasonably early counts that include early and mail-in voting. Three key states—Michigan, Pennsylvania and Wisconsin—don't. In some cases, mail-in ballots that arrive after Election Day itself will be counted, provided they were mailed on time.
So there can be no clear victor until all this dust settles, even if, as some reports have suggested, Mr. Trump may declare victory based on early and incomplete returns.
In the meantime, the chances of unrest and even violence are very real, particularly if stoked by harsh rhetoric. In the last day or so, both senior Trump campaign adviser Jason Miller and Republican National Chairwoman Ronna McDaniel have charged that Democrats will attempt to "steal" the election with legal maneuvers to count illegitimate ballots. Meantime, the group Democracy Now has set up a website with guidance on how to take to the streets peacefully to prevent a Trump "coup."
These are words normally heard in Third World countries, not in the world's most important democracy. That's why offices and stores are boarding up windows in anticipation of postelection unrest.
America's competitors and adversaries—Russia, China and Iran specifically—want the kind of turmoil that is now possible. They may have a favorite in the race, but their fondest desire is that America's democracy appear to be in shambles, and no longer a model for the world.
In the midst of it all, most local and state election officials are dedicated to simply doing their jobs right—if just given the time and the chance.
Write to Gerald F. Seib at jerry.seib@wsj.com