By TIM PARKER
May 2, 2022
If starting a family is in your plans or you already have kids, understanding the costs can make shaping your financial plan easier.
---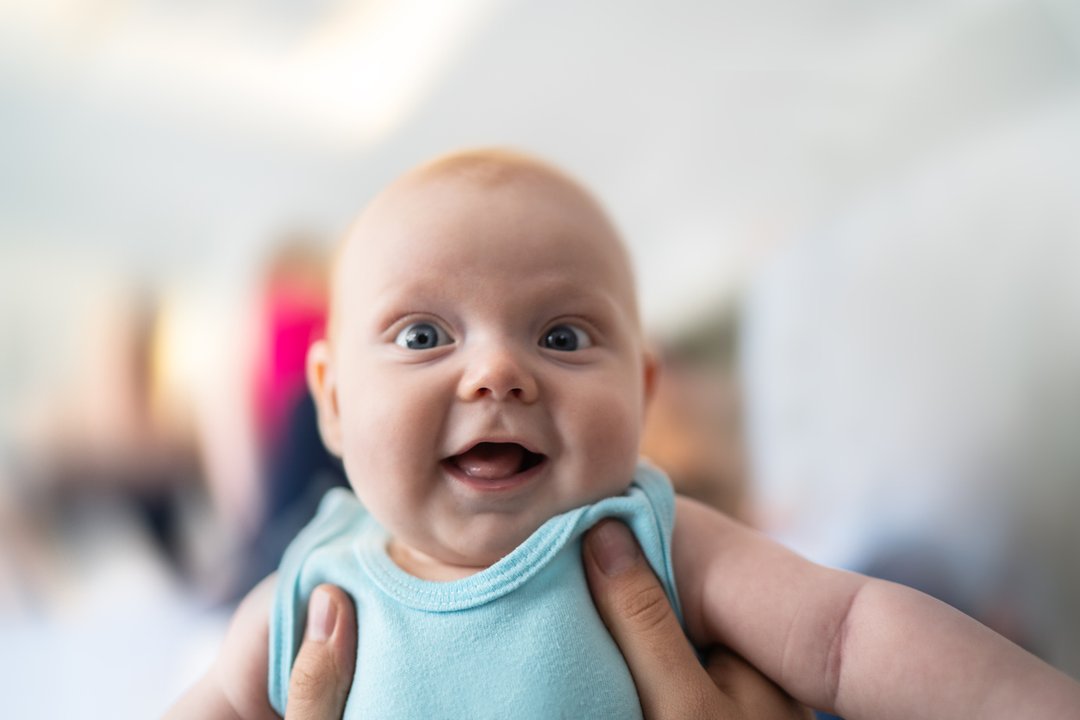 ---
KEY TAKEAWAYS
Middle-income parents will spend an average of $272,049 by the time a child turns 18, not including the cost of higher education.
The largest expense associated with raising a child is housing, followed by food.
The cost of childcare varies widely and depends on where you live.
The good news is that each additional child costs less, thanks to economies of scale.

---
Raising a child can be rewarding emotionally but very costly financially. According to the U.S. Department of Agriculture, the average cost of raising a child to age 18 was $233,610 as of 2015.1 With an annual adjustment for inflation of 2.2% each year factored in, the lifetime cost of raising a child born in 2022 could be estimated at $272,049. Those numbers don't include the additional cost of sending a child to college.
The Top Cost: Housing
The largest expense associated with the cost of raising children is housing. Between mortgage or rent payments, taxes, insurance, repairs, utilities, maintenance and basic household goods, these costs can easily make up a sizable chunk of parents' budgets.
According to Consumer Expenditures Data for 2020, the typical household spends a mean amount of $21,409.19 on housing per year.2 Meanwhile, Census Bureau data shows that the median household income in the U.S. was $67,521 in 2020.3 Going by those numbers, you could assume that families with children are spending roughly 32% of their income on housing.
These numbers offer a broad idea of how much families pay for housing. But it's important to keep in mind that housing costs can vary based on a number of factors, including:
Geographic area
Type of dwelling (i.e. single-family home, townhouse, etc.)
Whether the family rents or owns their home
Size of the home as it corresponds to family size (i.e. number of bedrooms required based on the number of children and adults)
Age of the home
Economic conditions can also influence the cost of housing for families. When housing prices rise, that can make it more expensive for families to purchase a home. Likewise, rising inflation can push up rental prices along with increased prices for other consumer goods.
---
Important: Housing assistance programs can help with providing money to supplement rent costs for eligible lower-income families.
---
Food Costs
After housing, food tends to be a major cost for parents who are raising one or more growing children. In terms of what a typical family might spend on food, the amount can vary based on the number of children in the home, household income, geographic region and preferred diet.
The USDA offers some perspective on how much families may spend on food. Each month, the USDA issues monthly reports on food costs at four different levels: Thrifty, Low-cost, Moderate-cost and Liberal. The reports consider different household sizes with children of different ages. The reference family consists of a male and female adult aged 20 to 50 and two children in the 6 to 8- and 9 to 11-year-old ranges.
Here's how the average food spending numbers for the reference family add up on a monthly basis, as of November 2021:
Thrifty plan: $855.104
Low-cost plan: $941.70
Moderate plan: $1,168.20
Liberal plan: $1,416.705
At the low end, a typical family of four is spending $10,261.20 per year on food at home. At the high end, they're spending $17,000.04 per year on food. That's around 25% of their income if you're going by the median household income of $67,521 mentioned earlier.
Childcare
Childcare costs can easily take up a sizable part of parents' budgets each year. The cost of childcare in the U.S. ranges from $5,436 to $24,243 annually, according to 2020 figures from the Economic Policy Institute (EPI).6 How much you pay for childcare can depend on the type of care needed, the number of children that require care and where your family lives.
Residents of Washington, D.C., for instance, pay the most, according to the Economic Policy Institute. Childcare for an infant costs $24,243 annually, and costs reduce to $19,112 for a four-year-old. Infant care costs represent 28.6% of median family income for the D.C. area. Meanwhile, parents in Mississippi pay the least for childcare annually, which costs $5,436 for an infant and $4,784 for a four-year-old. That represents 11.7% of the median family income for the state.7
---
Tip: Daycare centers may give a discount if you have more than one child enrolled.
---
What Else Do Families Spend Money On?
Aside from housing, food, child care and education, there are other costs associated with raising children that are important to budget for. Some of the most common things parents may pay for to raise kids include:
Transportation
Healthcare and insurance
Clothing
Extracurricular activities
Sports and hobbies
School fees for field trips, activities, fundraisers, etc.
Family trips or vacations
Some of these items could be considered necessary, while others may be "wants". How much you may spend on these things can depend on the number of kids you have and what your budget allows. But it's important to consider each and every budget item when determining your personal cost of raising children.
The Good News: Economies of Scale
There is some good news when it comes to the cost of raising a child in America. Economies of scale also apply to the number of children you have. The USDA points out that each additional child costs less, because siblings can share a bedroom and a family can buy food in larger, more cost-effective quantities. And while your offspring might not necessarily like it, clothing and toys can be handed down, and older siblings can often babysit younger ones.1
The Bad News: Costs Don't Include College
The above numbers don't take into account the cost of a college education. Higher education can add to the total for parents who help pay for their children's college costs. How much you pay for college can depend on whether your child:
Attends a two- or four-year school
Goes to a public or private university
Is charged in-state or out-of-state tuition rates (at public universities)
The average annual cost of a public college (in-state) for the 2021-2022 academic year comes in at $22,690; for a private college, it's $51,690, according to the College Board.8 That means saving early and utilizing a 529 plan or other investment vehicles to keep kids from graduating with a large amount of debt.
What Is the Average Cost of Raising a Child in the U.S.?
While it can vary due to geography and the cost of childcare, $272,049 is the average amount spent on raising a child to age 18 that's born in 2022. This amount does not include the cost of paying for higher education, which can easily add $80,000 to $100,000+ per child to the total.
How Do the Expenses of Child Rearing Break Down?
Housing is the biggest expense associated with raising kids, followed by paying for food. Following those two categories of expenses, parents spend the most on childcare, transportation, healthcare, clothing and miscellaneous spending.
The Bottom Line
Nobody wants to think of their children as just an expense but the financial side of child-rearing can't be ignored. Understanding the numbers can help you determine if you can afford to have children if you don't have them yet. And if you already have kids, being cost-conscious can help you to make smarter financial decisions so that you can stretch every dollar.
---
Article Sources:
Investopedia requires writers to use primary sources to support their work. These include white papers, government data, original reporting, and interviews with industry experts. We also reference original research from other reputable publishers where appropriate. You can learn more about the standards we follow in producing accurate, unbiased content in our editorial policy.
U.S. Department of Agriculture. "The Cost of Raising a Child." Accessed Jan. 9, 2022.
Bureau of Labor Statistics. "Consumer Expenditures Survey," Page 17. Accessed Jan. 9, 2022.
U.S. Census Bureau. "Income and Poverty in the United States - 2020." Accessed Jan. 9, 2022.
U.S. Department of Agriculture. "Official USDA Thrifty Food Plan: U.S. Average, November 2021." Accessed Jan. 9, 2022.
U.S. Department of Agriculture. "Official USDA Food Plans: Cost of Food at Home at Three Levels, U.S. Average, November 2021." Accessed Jan. 9, 2022.
Economic Policy Institute. "The Cost of Childcare." Accessed Jan. 9, 2022.
Economic Policy Institute. "The Cost of Childcare in Washington, D.C." Accessed Jan. 9, 2022.
College Board. "Trends in College Pricing and Student Aid 2021," Page 13. Accessed Jan. 9, 2022.
---