By Rachel Feintzeig
March 22, 2021
The first time I lost my child care this pandemic, I panicked. The second time, I cried. By the fourth time, I began half-jokingly polling my colleagues about which they thought might happen first: Would I write a story about women leaving the workforce, or would I have to leave myself? Every day started to feel like a coin toss. Heads, I can do my job...
---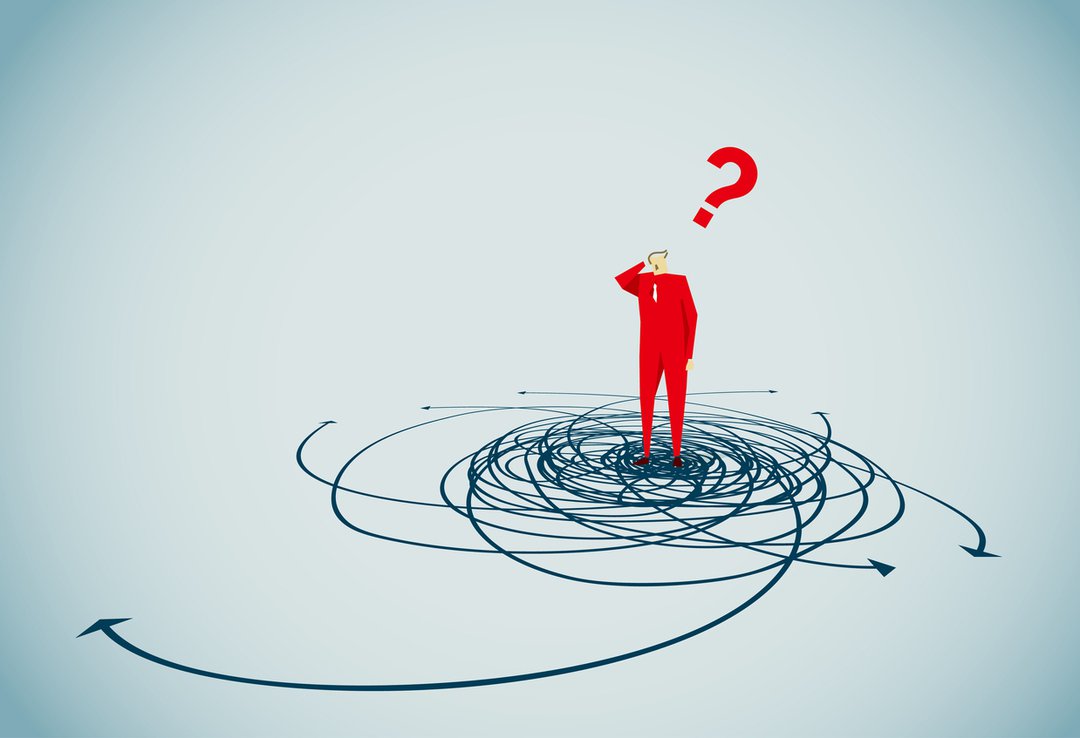 ---
Being a working parent, or a human, has always come with some unpredictability. Children catch the stomach flu, snow days throw a wrench in big presentations, trains get stuck between stations. And still, most weekdays before last March, time to work felt like something you could count on. The biggest thing to battle was often ourselves, our tendencies toward procrastination or gossip by the coffee machine.
Now we've faced a year of question marks. There's been the big, terrifying uncertainty: Will the virus hurt someone I love? Will my industry survive? Layered on top is this daily volatility, which psychologists say can also have a big impact on our bodies and minds. Will my toddlers' daycare class shut down? Will my internet flake out this morning? Where am I supposed to work if this storm takes out my power?
"It's this compounded effect where people are just feeling like, 'What is certain?' " says Jacqueline Sperling, a clinical psychologist and director of training and research at the McLean Anxiety Mastery Program at McLean Hospital in Cambridge, Mass.
We're equipped to deal with occasional doses of uncertainty. They can actually energize us, Dr. Sperling says. But chronic uncertainty leaves us no time to recuperate. As a result, we might feel tired or irritable, or find our memory isn't as sharp.
"Our bodies aren't meant to endure this," she says.
Of course, we've all had vastly different experiences this past year, with some folks holed up at home and others continuing to commute to work. I'm lucky to have even had the option of child care at all.
Even as things generally improve and we increasingly venture out, the unpredictability remains. Many of us watch gratefully as kids trickle back to school, but are left to wonder about days that could end either with the normal school bell at 3, or with a two-week quarantine announced at noon. Turns out, that's especially taxing.
"It's better to be pretty sure something bad is going to happen than to be maximally uncertain," says Robb Rutledge, a Yale University psychology professor. In a 2016 paper, he and co-authors found that participants in an experiment were about three times as stressed when they had a 50% chance of receiving an electric shock as when they had a 90% chance. Dr. Rutledge hypothesizes that when we know the worst is coming, we can prepare for and accept it. We move on to the next step—dealing with it—rather than just spinning through the what-ifs.
"It's hard to work when you're guessing whether or not the tools you need will be there for you during the day," says Esther Brown, who works for Hawaii's Department of Commerce and Consumer Affairs and lives on Oahu.
Her team of 58, scattered across the Hawaiian islands, has struggled with connectivity issues while working from home. On one video call, she couldn't even manage to snap a photo of her management team. Without fail, someone kept dropping off.
At the office, we'd often all be dealing with disruptions together—a network down, a fire drill blaring. Now we feel alone, stranded in our own circumstances. And so many of our Plan Bs, from grandparents to coffee shops, can feel too risky to tap.
Roberta Matuson, an executive coach and author of the forthcoming book, "Can We Talk?" about difficult conversations at work, recommends workers open up to their bosses if they're worried about looming uncertainty. You don't need to supply infinite details, but flag that you might need some flexibility soon.
Then work with your manager to prioritize your must-dos. Shed extraneous meetings. And try to get ahead of your deadlines.
"Don't put anything off, because you really don't know what's going to happen tomorrow," Ms. Matuson says.
Dan Ring, a public relations executive with payments software company ACI Worldwide, makes sure his team shares documents and keeps colleagues updated on their projects in case they have to suddenly take time off.
"That way people don't have to ramp up immediately," says Mr. Ring, who lives in Sharon, Mass. "Everyone knows what's going on with everyone else."
When Mr. Ring's daughter was hospitalized with a post-Covid infection last summer, he seamlessly transitioned his work to co-workers. Still, it took him a while to share what was going on and ask for help.
"I just didn't want people to freak out," he says. "I didn't have answers."
Dr. Sperling, the psychologist, recommends those facing uncertainty first take a moment to validate their feelings. These experiences we're living through are hard.
"Before you jump into problem-solving mode, acknowledge the emotional experience," she says.
Try to practice "radical acceptance," where you embrace what's happening to you instead of fighting it. And find ways to inject a little bit of control into your day, like sticking to set meal and sleep times.
It took me a while to learn how to live with my uncertain child care. Last month, I got up the courage to tell my boss about transitioning back to daycare, with all its potential hiccups. Then, one week, I found myself with something surprising: a full five days of child care.
I'm sure there are more last-minute changes and emergencies to come. But after a year of upheaval, it felt wonderful to have something go according to plan.
Making Peace With Precarious Times
Here are more suggestions for how to manage logistically and emotionally through unstable times, according to psychologists and career experts:
Rethink deadlines: If you're a manager, mentally add a 20% cushion to the timeline you're assigning workers. Discount the expectations you set for higher-ups, too.
Create redundancies: Pair up team members on assignments, have succession plans ready if someone has to tag out and cross-train workers on others' responsibilities.
Talk to yourself: Validate what you're going through. Embrace the reality, as opposed to thinking "Why me?" And try to find little ways to establish control throughout the day.
Team up to go on call: If you have a partner, divvy up the days so one person is on call should something go awry, and the other person has guaranteed work time.
Write to Rachel Feintzeig at rachel.feintzeig@wsj.com