By Arianne Cohen
Sept. 26, 2022
Certain jobs attract people with predictable personalities. Office managers tend to be outgoing, detail-oriented, and respectful of authority, as do fitness instructors, flight attendants, and beauticians. Industrial designers, creative directors, and executive producers tend to be excellent listeners, with an ability to understand the needs and feelings of others.
---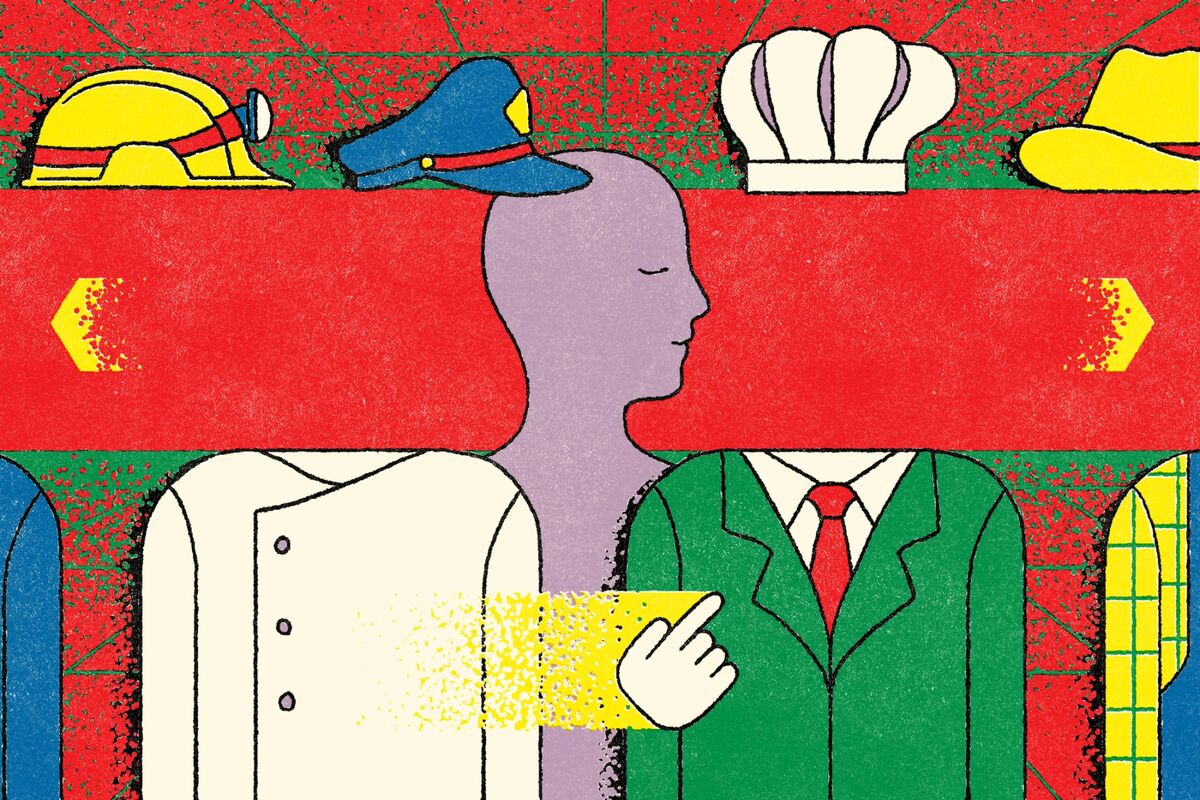 ---
In fact, personality correlates so tightly with jobs that it may affect job choices more than skills, experience, or ability, according to a group of researchers based in Australia. The team who published those findings in 2019 is now back with another revelation: aligning occupation with personality leads to happiness and engagement.
This is a major shift in thinking about the path to career success. Although headhunters for C-suite roles are often attuned to candidate personalities, the rest of the industry is myopically focused on job skills and experience, with particular emphasis on education, training, and prior roles. "This opens a clear route to job engagement through personality, which is a completely new door to understanding labor market economics," says Paul McCarthy, an adjunct professor of computer science at the University of New South Wales and lead author of the study, which is detailed in a working paper at the global Research Papers in Economics archive (RePEc).
Critically, only 11% of workers are in jobs that fit their personality perfectly; some 25% are in jobs that are "not too bad a fit," McCarthy says. That leaves 64% of the workforce in a less than ideal—or even very poorly matched—job. "Basically, half the people in the Western world are probably in the wrong job," he says. Perhaps not coincidentally, a recent Gallup poll found that 50% of workers are quiet quitters. McCarthy's research suggests that quiet quitting might simply be a coping mechanism for a worker toiling away in a job that's antagonistic to their personality type. He calls these workers "asleep at the wheel," which isn't great, but it's not as problematic as the 12% of workers who are destructive in their roles. "They're so misfit that they're counterproductive," McCarthy says. "There's a lot of room for improvement here."
In the initial study, the researchers sorted 128,000 Twitter users into 3,500 jobs, using software to analyze users' personalities based on their social media posts. For the latest analysis, they trawled a different group of almost 100,000 Twitter users in Australia and fed their posts into software that measures linguistic patterns for happiness and well-being, including details such as quality of relationships and engagement with life. They also categorized people by the big five personality traits—agreeableness, conscientiousness, extroversion, neuroticism, and openness—using information from their profiles.
This time they added 25 additional dimensions to come up with a very nuanced personality snapshot. (If you're wondering about the effectiveness of personality-prediction software, it's been shown to be as accurate as a spouse in describing their partner and much more accurate than friends and co-workers doing so.) Then the researchers cross-referenced all this data with users' jobs, creating eight clusters of occupations that attracted people exhibiting similar personality patterns. For example, artists, authors, photographers, production designers, and critics all share personality traits that include challenging authority, imaginative tendencies, and appreciation of art. Comedians, graphic artists, hair dressers, undertakers, and actors are compassionate and emotionally aware and understand patterns, trends, and motifs.
The analysis showed that people whose personalities strongly align with their jobs have much higher levels of engagement and higher levels of happiness. "This is continuing to show that people do congregate in certain professions, not by chance, but because there are biological predispositions that drive them toward professions where they fit well," says biological anthropologist Helen Fisher, a visiting research associate at Rutgers University who is writing a book about neuroscience and business and wasn't involved in the study. "It's very useful data that can be used not just in recruiting and alleviating burnout, but also in understanding co-workers and others."
McCarthy originally found his way into this research by analyzing standout software developers and tennis players; he was stunned to discover that nearly all the members of each group had similar personalities. This doesn't mean people whose personalities are severely mismatched with their jobs are doomed. A shining example of this showed up at the US Open this month. Tennis players are typically extroverted and highly agreeable, which makes them able to work extensively with coaches, absorb their critiques, and modify their own behavior accordingly. They're also highly conscientious, meaning they'll practice until it's perfect, but not terribly open to new experiences, which means they're content practicing the same swing for 15 years.
And then there's Nick Kyrgios. He is not agreeable. He has no coach. And he is volatile, known for meltdowns. A sample headline from Fox News this month: "Nick Kyrgios fined $14K for latest US Open outburst; fines total $32,500 after fourth-round exit." Following his losing match, he destroyed two tennis rackets by slamming them into the ground. This was after yelling obscenities during an earlier win in the same tournament, which earned him a $4,000 fine. Yet he's ranked 20th in the world. On a map of tennis player personality types, Kyrgios is a dot far away from the rest. Which is to say that personality mismatches lead to frequent fireworks, misunderstandings, and alienation, resulting in frustration for everyone involved.
For you, office worker, here are some questions to consider: Are you in the right job for your personality? What other fields could you jump to? For now, you'll have to settle for a look at the eight career clusters the researchers created to help visualize all this. Later this year, they'll team up with with Bloomberg News to release an interactive quiz, "The Job You Didn't Know You're Perfect for," which will answer that very question for you. You can subscribe to Bloomberg's Work Shift newsletter here, for the announcement.
© 2022 Bloomberg L.P.