By Jon Sindreu
Oct. 2, 2020
It would be difficult to imagine a U.S. election subject to more uncertainty than this year's. The less investors bank on specific outcomes the better.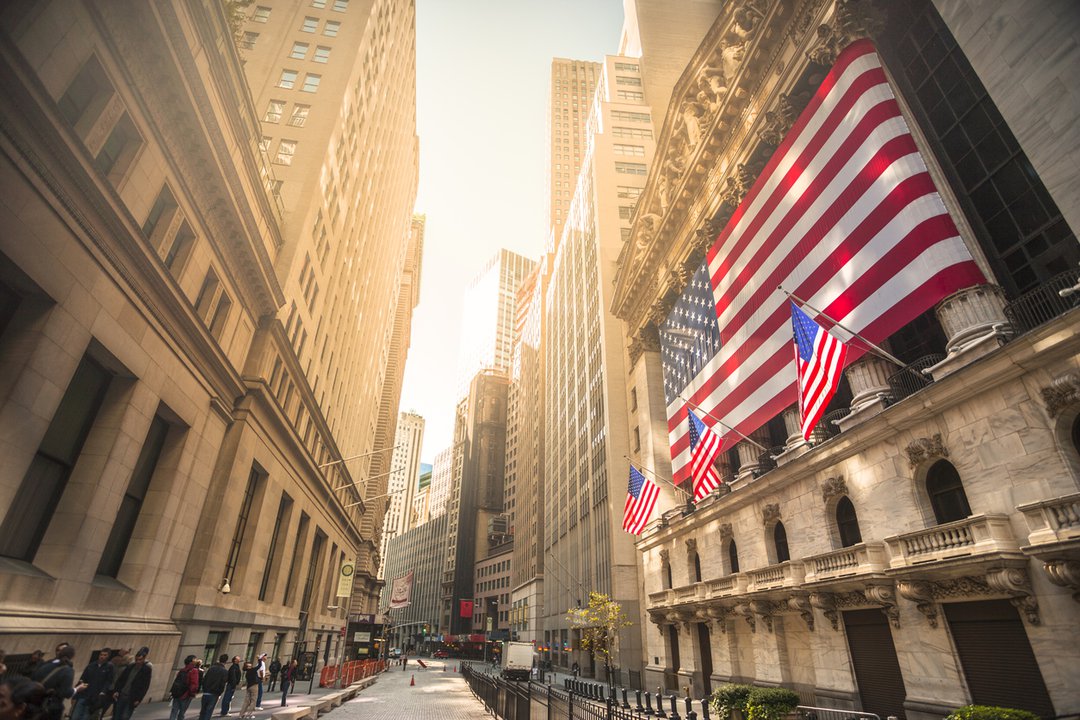 On Friday, stocks in the U.S. and abroad dropped after President Trump said he tested positive for Covid-19. Just a month away from the presidential election, Mr. Trump's health is yet another unpredictable variable for investors to absorb.
Many have turned to options for insurance against big swings: The options-based Cboe Volatility Index is now up 112% year to date. Historically, though, these instruments have tended to exaggerate the actual volatility triggered by election results, as analysts at Gavekal recently pointed out.
Friday's stock-market falls at least help clarify what investors themselves want. A negative reaction suggests that a Republican win is still broadly Wall Street's preference. Democratic candidate Joe Biden is leading in the polls, and Mr. Trump could now at the very least lose days of campaigning.
Markets' preferred outcome to this contentious election isn't trivial to gauge. A Democratic clean sweep is seen as a moderate risk to equities and the U.S. dollar because Mr. Biden has said he wants more corporate taxes and regulation. However, investors also fret about Mr. Trump's aggressive stance toward trade and health-care policy. These risks would mellow under a Democratic presidency.
---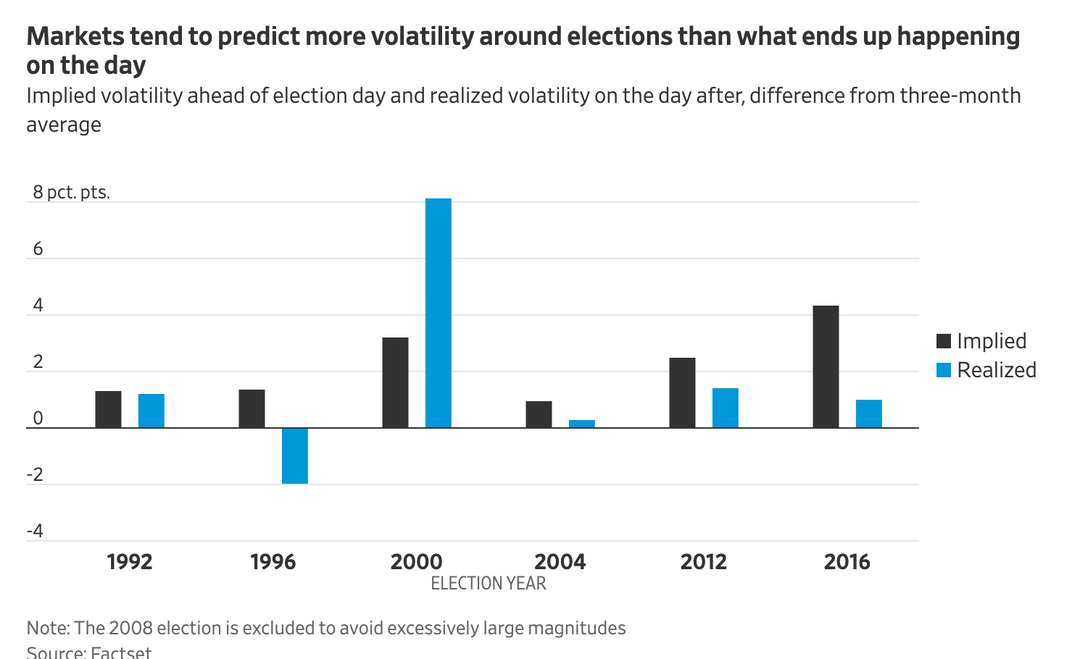 ---
What stock trading suggests now, though, may end up mattering little come Nov. 3. In the run-up to the 2016 election, many analysts predicted a mixed reaction at best to what was considered an unlikely Trump win. Ultimately, markets were euphoric at the prospect of fiscal stimulus and corporate tax cuts. They didn't focus on the "trade war" side of the equation until much later.
This time round, investors have reason to associate fiscal stimulus with a Democratic victory. This could feasibly lead to another counterintuitive market reaction.
Mr. Biden's promise to spend more—including the largest public-investment program since the post-World War II period, which could amount to about $5 trillion—seems likely to please investors, particularly as the effects of the first rounds of coronavirus aid keep fading. Contrary to what many investors are expecting, this may well be positive for the dollar.
Republicans, by contrast, seem to prefer a more moderate fiscal policy from here on. Still, Mr. Trump himself has been a supporter of public spending and now has a greater incentive to seek a deal with lawmakers for another round of stimulus before Nov. 3.
Given all of this complexity, those determined to bet on a partisan outcome are probably best served by staying away from the dollar and the S&P 500 index and focusing on sectors and companies that might emerge as relative winners in each of the two scenarios.
Analysts at Wolfe Research, for example, have put together a "Joe Biden Election Basket," which pits "long" calls for the likes of green energy firms against "short" positions for companies such as defense contractors—reflecting how different spending priorities could play out. So far, the basket has tracked Mr. Biden's polling.
Even these narratives may not stick, though. If Mr. Biden wins but Republicans hold on to the Senate, markets could decide to assume gridlock in Washington and shrug off the whole thing.
This year above all, investors have little to gain by looking too closely at the presidential election.