By Claire Ballentine, Charlie Wells and Suzanne Woolley
March 13, 2023
The biggest bank failure since 2008 is stoking fears among everyday investors and savers. 
---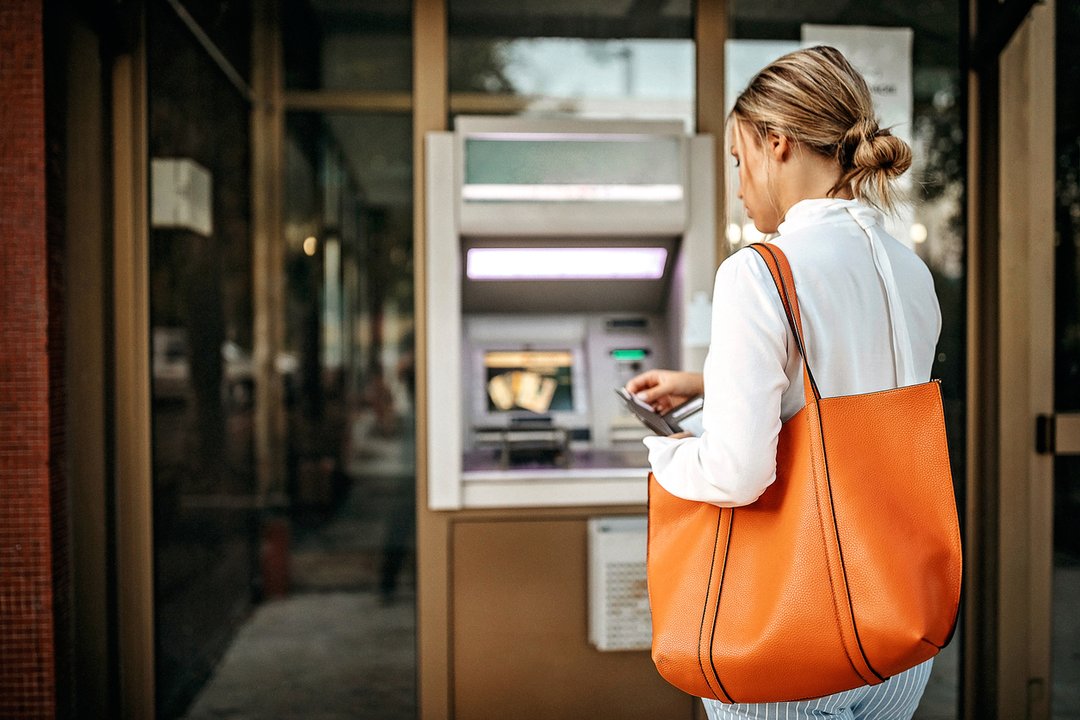 ---
Silicon Valley Bank, a major lender for US tech startups, collapsed on Friday as regulators took over. That's incited worries that it could be the start of a much bigger problem across the US finance industry. 
For people with savings in commercial banks and retirement accounts, the news conjured echoes of the financial crisis. Many are wondering: Is my money safe? 
The good news, according to experts, is that most investors don't need to be concerned, at least for now. The equity market — especially bank stocks — may take a hit in the short term, but a repeat of the 2008 crisis is unlikely.
"The best strategy at the moment is probably to do nothing," said Mike Bailey, director of research at FBB Capital Partners. "If retail investors are saving money for long-term goals, then this SVB news is just a minor hiccup."
Still, there are important points to know about the fast-moving situation. Keep reading for answers to questions worried consumers are asking.
Could this be a repeat of 2008?
It's not likely. For one thing, SVB had an outsized portion of its assets in its investment portfolio, including Treasuries and other bonds that dropped in value as the Federal Reserve hiked interest rates to contain inflation. Plus, regulations put in place after the financial crisis ensure banks hold capital buffers to protect against systemic risks.
"Even though they are sitting on a big chunk of unrealized liabilities because the value of the bonds that they hold has dropped, they are still well capitalized," said Susannah Streeter, head of money and markets at Hargreaves Lansdown, referring to the big banks. 
That point was echoed by Wells Fargo's Mike Mayo, who told Bloomberg News that the largest banks are currently better capitalized and more liquid than at any period in the last half century. "That makes the bigger risk outside of the largest banks," said the head of US large-cap bank research. 
What if I have money in a smaller regional bank?
Don't panic yet, but keep an eye on things. 
"While regional banks are seeing pressure, it appears that SVB was more of an outlier and the majority of regional banks are in much better shape," FBB's Bailey said. 
Still, many regional banks also hold long-dated Treasuries, which were purchased when interest rates were near zero. Since bond prices and yields are inversely related, the jump in rates means those assets are worth less. The trouble comes if lots of customers try to pull their money out too quickly, and those banks have to sell the holdings at a loss to cover the withdrawals. 
Max Gokhman, head of MosaiQ Investment Strategy at Franklin Templeton Investment Solutions, recommends investors consider alternative options for storing their money if their bank has exposure to digital assets or holds risky securities. 
"What we're seeing now is contagion, where rumors become self-fulfilling due to capital flight," he said. 
Most banks should have easily accessible online resources detailing investments, said Jennifer White, a senior director in the banking and payments intelligence practice at J.D. Power. It's worth checking those out if you recently invested with a smaller bank that you're not very familiar with — something many people have done in the past year to chase higher rates and better savings tools. 
Will FDIC insurance protect me? 
The Federal Deposit Insurance Corp. secures deposits for US investors, especially in the event of bank failures, up to $250,000 per depositor.
The FDIC said SVB's insured depositors would have access to their funds by no later than Monday morning. Customers with accounts that have more than $250,000 are being told to contact the FDIC at 1-866-799-0959.
Christine Benz, director of personal finance at Morningstar, said the FDIC was one of the healthiest and best-managed entities during the financial crisis and investors should take comfort in that. However, they should also be aware that not all investments are covered by the FDIC, including money market mutual funds.
What does this mean for my 401(k)?
In the short term, the stock market may take a hit. The S&P 500 Index was headed toward its lowest closing level since January on Friday afternoon, while the KBW Bank Index tumbled nearly 7% at one point.
Still, Mark Struthers, financial planner at Sona Wealth in Minnesota, said the turmoil likely means little for long-term investors. The SVB situation is unique, meaning the risk of widespread contagion is unlikely. 
"If there were system contagion, it is hard to believe that the Fed would just stand by and continue to put pressure on the system," he said. "They have said as much in the past. They want to break demand and inflation, not the financial system itself."
Should I still invest in value stocks?
Banking stocks are a prominent feature in many value funds, since they tend to perform well when interest rates rise, as banks are able to generate larger profits. However, an outside shock like the SVB collapse changes that. 
Some analysts like Bank of America's Ebrahim Poonawala say now is a buying opportunity. 
"We believe that the sharp sell-off in bank stocks yesterday was likely overdone as investors extrapolated idiosyncratic issues at individual banks to the broader banking sector," he said. 
John Boyd, founder of MDRN Wealth in Arizona, notes that the SVB crisis is also a lesson about investing too heavily in so-called "growth" companies like tech startups.
"Everyday investors with stock exposure are often overweight growth companies due to the last decade of outperformance," he said. "With rates potentially on their way to 6%, it may be prudent for everyday investors to check their 401(k)s and IRAs to see how much exposure they have in their portfolios."
© 2023 Bloomberg L.P.