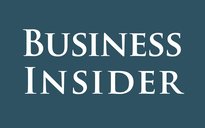 Holly Johnson
Nov. 7, 2023
Because my two kids (ages 12 and 14) attend a school that uses a modified, year-round schedule, they get two weeks off for fall break in October of each year.
Since fall is a great time to travel to the Caribbean or Europe due to pleasant weather and off-peak rates, we typically plan a trip for the entire break to new destinations around the world.
This year's fall break was no different, as my husband and I took our girls to Athens, Greece for several days before embarking on a seven-night Greek Islands cruise on the MSC Musica. The total cost for an interior cabin came out to just under $1,632 including the cruise fare, a "free drinks and WiFi" package and port taxes and fees.
---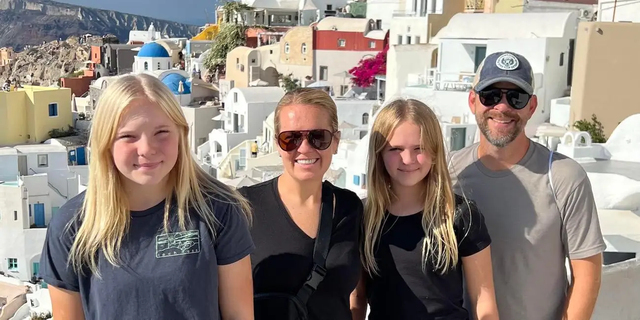 ---
We scored an incredible deal for a cruise that left Athens and visited the islands of Mykonos; Rhodes and Santorini in Greece; the island of Cyprus; and Kuşadası, Turkey, which is known for its proximity to the ancient ruins of Ephesus.
My family loves cruising because it's affordable and fun, and because we get to visit new destinations all the time. Saving money on each cruise we book also frees up cash in our travel budget to take more trips in the future.
Cruising is a fairly affordable way to travel as a family to begin with, but it can be an even better deal with some planning, especially if you avoid the most common cruise spending traps.
Cruise travel insurance is a good way to make sure you get the most out of the money you spend. It also helps to use points from a travel rewards credit card to help cover part of the cost. I take four steps to get the best value.
1. Travel on off peak dates
While cruising Europe can definitely be expensive, the highest cruise fares are definitely found during the summer months of June through August. We cruised out of Athens in the middle of October this year, which was the absolute end of the cruise season for destinations like Mykonos and Santorini. In fact, you'll find a lot fewer Greek islands cruises taking place in November or December, or any time after that until the next spring.
Just like other types of travel, cruising off-peak comes with lighter crowds and lower costs. We paid a lot less for our cruise cabin by traveling in October, and we also got excellent weather since the temperature was in the high 70s each day of the trip.
2. Pay for an interior cabin
Some newer cruise ships have all kinds of cabins and suites to choose from, but the MSC Musica is an older cruise ship that has standard interior cabins, sea view cabins, balcony cabins and basic suite options. Either way, interior cabins are always the least expensive, and they are often roomier and nicer than you might think.
Our cruise ship was around half empty. This led to MSC Cruises upgrading the cabin to a balcony cabin even though we paid for an interior room.
This is never guaranteed to happen and it probably won't in the future if we banked on it, but I still saved big by opting for the least expensive room on the ship when I booked.
3. Compare cruise lines and itineraries
Make sure to compare cruise lines and itineraries before you book a cruise. After all, cruise fares can vary by season, based on specific dates, and around whatever sales are going on at the time. While you can shop around for cruises and compare prices on each line's website, the website Vacations To Go is a great place to compare multiple itineraries, ships and cruise lines all in one place.
We found that MSC Cruises had the best price in October for the trip we wanted to take, and we also saved 5% for being part of the MSC Voyagers Club cruise loyalty program.
4. Book early
Finally, booking early is always the best way to save money on a cruise. Booking ahead means you can lock in the cabin you want with a deposit, and you can typically call the cruise line to change your booking if the price goes down until a few months before departure.
Cruise lines also offer their best incentives to get people to book cruises a year out or even sooner. Because we booked our fall break cruise almost a year ahead of time, we each got a $50 on-board credit to spend and a free drinks and WiFi package included.
---
Subscribe to Business Insider's Financial Insights Newsletter

This Business Insider article was legally licensed by AdvisorStream