By Julia Carpenter
Sept. 10, 2023
To set the mood for poring over budgets and savings goals, Tierra Bates and her husband, Gregory, get dressed to the nines and head to dinner at a fancy steakhouse.
---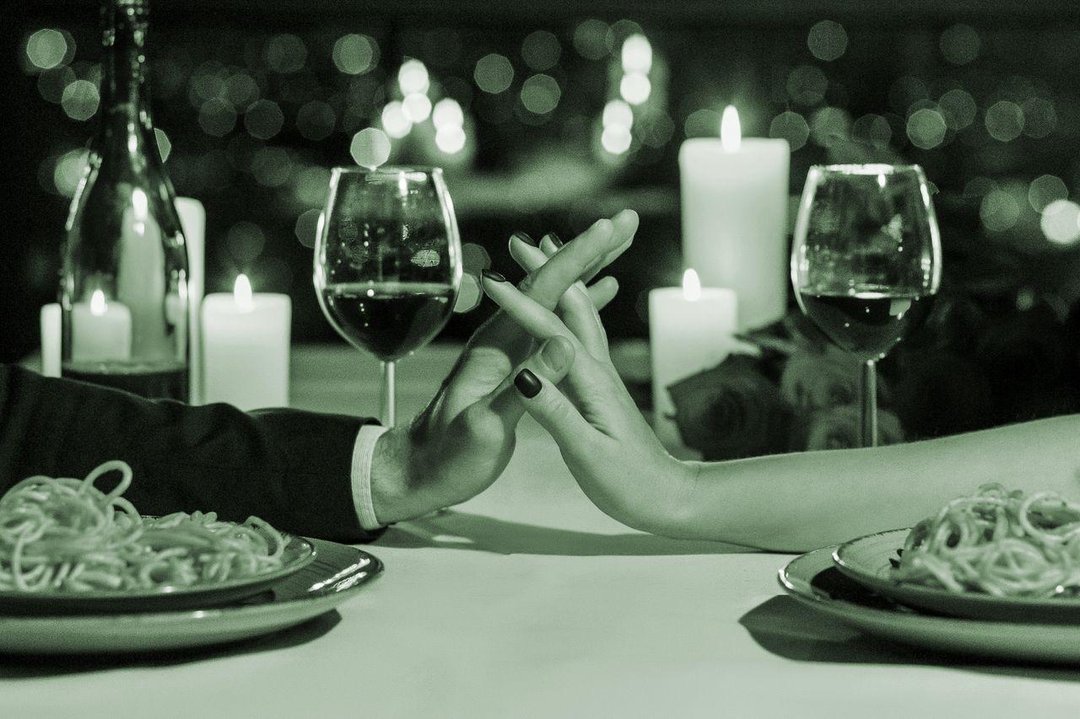 ---
"We're discussing things, but we're celebrating at the same time," said Bates, a school therapist and real-estate agent in Shelby, N.C. "Treating ourselves while still talking about the goals we have in mind."
This mix of romance and finance has been dubbed a money date by financial advisers and others in the business of building wealth. The idea is to carve out time for the sort of conversations couples often dread by making it an event to look forward to.
Advisers and relationship counselors say couples who go on regular money dates can better manage their spending, saving and investing. Since disagreements over money can strain marriages, having regular open discussions about financial decisions in a fun and intimate way can help address any troubles before they become a source of resentment.
"I have even suggested to clients, 'Have the money date in your sexy clothes,'" said Christine Luken, a financial coach based in Cincinnati. "Just go ahead and have it naked—as long as you get the money stuff done."
Bates and her husband plan money dates throughout the year. In January they set goals for the year, then they set up shorter quarterly follow-ups, as well as brief monthly check-ins for short-term concerns and week-to-week budgeting.
At their August check-in, Bates and her husband visited a local food hall and hired a babysitter to keep the focus on the big conversation: the Bates's back-to-school budget.
Talking about something as stressful as the school year can bring up a lot of emotions, Bates said, but the money date gives them a specific time to work through everything together. Plus, doing it with good food and adults-only time makes it more enjoyable.
The art and science of the money date
Turning financial planning into a date might sound like a mismatch, but science backs up the premise. It is a form of temptation bundling, pairing a less exciting task with a more exciting reward, that research suggests can actually help people change their habits, said Scott Rick, associate professor of marketing at the University of Michigan.
"Pair the want with the should in order to entice you to do the should," he said. "Get each other money date presents. Open the nice bottle of wine. Say, 'This is the night we order in from the best restaurant in town.'" 
You might have to spend money to make better money decisions, as counterintuitive as that might seem. As Adam Kol, a financial therapist based in Fort Lauderdale, Fla., likes to remind his clients: "You don't get bonus points for having a money date if you're sitting in a dark room and you're in a miserable mood."
Box-office receipts
When Megan and Bronson Allen got married in 2019, the Chicago-based couple pooled their finances. They also set up a regular recurring calendar invite that prompted them to sit down together to go over savings, investments and personal-account expenditures. 
Megan will pop a big bowl of popcorn and project their laptop onto the TV screen so they can review the money-date agenda items almost "more like a game or a movie that's playing," Bronson said.
They have taken their laptops to a coffee shop and cozied up while reviewing coming travel and other big purchases. They also tried a double money date with Megan's brother and his wife.
"It's about finding ways to make them kind of lighthearted, like a date and not like a chore," said Bronson, a 33-year-old product designer. 
Their money dates can take several forms, Megan, a 28-year-old designer, said. Sometimes they look at the calendar and plan travel spending for the month. Or they look back at the previous month's budget and compare it to the bank statement. 
Then there are pitch days, when one of them makes the case for an especially big purchase or financial goal. On a recent money date, Bronson made the case to take some money from their shared account to invest in a new road bike for his triathlon training, laying out his plans as he and Megan mixed drinks.
"I've been running the numbers, and this is what I'm thinking, and this is the account it would come from,'" he told her. 
They landed on a compromise: Bronson would sell his old bike to invest in the newer one. 
Making a first money date
For couples looking to set up their first-ever money date, Kol recommends reviewing the most recent credit-card statement as a duo. When both partners are looking at the transaction history, they are better able to get on the same page about what needs to be done about recurring subscriptions or spendthrift tendencies.
"It doesn't have to be 'I can't believe you spent this, we need to cut this,' but instead 'Let's make sure nothing weird is going on here. Let's make sure our kid isn't charging $700 to Candy Crush,'" he said.
From there, you can build onto your money dates and introduce different themes or topics to organize them. For example, maybe one month you and your partner review your respective student-loan payment plans, and the next you could price out travel options for a coming vacation.
"Having that monthly touchpoint allows you to feel like 'OK, if I have a concern, it's not going to go on indefinitely. I'll have a chance to talk to them, I don't have to confront them,'" Kol said.
Write to Julia Carpenter at julia.carpenter@wsj.com