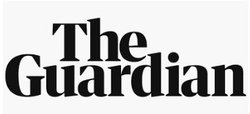 Rupert Jones
Sept. 14, 2023
Number of payments using coins and notes rose 7% last year amid cost-of-living crisis, after a decade of decline.
---
Cash has mounted a comeback, with payments made using notes and coins increasing for the first time in a decade, data shows.
Cash use has been in long-term decline, but the banking body UK Finance said the cost of living crisis had prompted many people to turn back to "tangible" physical money to help them manage their budgets.
Last year also brought a "big jump" in the total number of payments made using all methods, which was attributed in part to people increasingly making lots of small visits to supermarkets, and shopping around more to get good value, rather than doing one big grocery shop.
In its annual report on the UK payments market, the banking trade body said plastic still ruled the roost in 2022. For the first time, half of all payments in the UK were made using debit cards, while the number of contactless payments jumped by 30% in a year to reach 17bn.
The total number of payments across all methods increased to 45.7bn, up from 40.4bn in 2021 and £35.6bn in 2020. UK Finance said this was also due to changes to travel habits linked to hybrid working, with many people now paying for individual journeys rather than buying a season ticket.
However, it was the mini-renaissance of notes and coins that was the most eye-catching finding. Cash payments increased for the first time in a decade last year, rising by 7% to reach 6.4bn payments, despite the fact that many businesses have gone card-only.
The number of people who live "largely cashless lives" – defined as either using no notes or coins at all, or using them only about once a month – had been rising every year for some time, and hit 23.1 million in 2021. But in 2022 the trend went into reverse, falling to 21.6 million.
"Growing fears about inflation and the rising cost of living have meant some people are making greater use of cash as a way of managing budgets," said a UK Finance spokesperson.
Its report added: "Once inflation falls and consumer confidence in the economy returns, we expect a return to the long-run downward trend in cash usage."
Nevertheless, the banking body appears to have tweaked its forecasts for the decline of cash. Last year it predicted that by 2031 there would be fewer than 3bn cash payments made in the UK, accounting for about 6% of all payments. Now it says that in 2032 there are forecast to be about 3.3bn cash payments, representing about 7% of the total.
The data also suggested that the growth of buy now, pay later (BNPL) credit in the UK may be plateauing. BNPL lets shoppers stagger payments for items ranging from clothes to essentials, and about one in eight people in the UK (12%) reported using it to buy something during 2022, the same proportion as in 2021.
However, 8% of people aged 65-plus said they had used BNPL, up from 4% in 2021.