Ryan Derousseau
July 31, 2023
Greta Gerwig's Barbie movie continued its record-breaking run this weekend, racking up an additional $131.5 million in global box office sales, raising its total take to $774.5 million in just 12 days since the release. The level of success has surprised Hollywood. And while the economics of the movie industry is often impossible to pin down, you could say the same regarding the economics of Barbie's lifestyle.
For financial and money watchers (or nerds, like me), it's hard not to view Barbie the character as living the ultimate financial independence dream. She only works when she wants, lives a lavish lifestyle, has a wardrobe that stretches for miles and enjoys hanging with a number of like-minded friends while also having a dynamic social life. Plus, she also travels.
---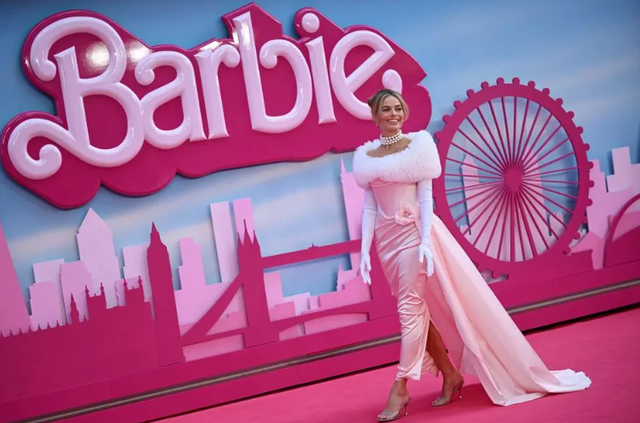 ---
While Stereotypical Barbie, as played by Margot Robbie, eventually grows concerned about her place in the world, in a vacuum her life seems quite luxurious. But it does require costs – when you don't live in a fictional world of Barbie Land, anyways. That's why there's value in evaluating Barbie's lifestyle, to determine what you can do, and not to reach financial independence or your money goals.
If you haven't seen the movie, yet there should be only very minor spoilers below.
Watch Out For Your Costs
Let's start with that house.
Based on what we see, Barbie lives in a very popular spot in Barbie Land, which also seems to have a very limited supply of housing – Kens (and Allan) don't seem to have a place to live, for instance. She has a pool (although it's plastic) with a slide that connects to her second floor.
While she doesn't have windows, it seems as the temperature in the neighborhood rarely fluctuates. Global warming hasn't had an impact on Barbie Land, apparently. And, finally, she has a wardrobe for all occasions, no matter how simple.
Living in such luxury would have a dramatic impact on the bottom line. Her Malibu, California home is estimated to cost around $10 million, according to realtors evaluating the cost of a replica of the home, which Airbnb rented out for two days before the movie premiered. This seems like a fair comparable for her Barbie Land abode.
Basing this on Bankrate's mortgage calculator and the taxes and insurance one pays in Malibu for a $10 million home from a comparable property on Zillow, her likely mortgage payment, including taxes and insurance would be well more than $110,000 a month. We also assume she bought when interest rates were low.
As for her wardrobe, it's likely comparable to her monthly mortgage. According to InStyle, the cost of one of Barbie's day dresses and bow was more than $1,100, while the cost of her party looks surpassed $20,000 – and she seems to host parties quite often. Considering she doesn't wear the same outfit twice and she changes multiple times a day, her budget would easily surpass $100,000. We'll be conservative with this estimate though.
Luckily, she doesn't eat real food or drink, reducing some of her other costs. Yet, if you were to try to measure her financial independence by multiplying her annual expenses by 25 – a common back-of-the-napkin measure for reaching financial independence – she would need $63 million to never work again.
For you, reducing some of these costs, if they're less important to you, will ease the speed in which you reach your goal. Luckily, a $10 million dream home isn't likely to be in your future. Cutting back, instead, should focus on items that you don't actually enjoy or need, but spend on anyways.
By finding those, you can experience more enjoyment from your spending.
Invest In Your Education
According to Mattel, Barbie has had more than 200 careers in her lifetime. Considering her expense requirements, that's a good thing.
Whether she has become an astronaut, a surgeon or a computer engineer, Barbie has shown a willingness to start over when needed. Since she has high costs, we have to assume that she has been very successful in her life, to ensure she can cover such costs.
What's unclear is whether or not she took out student loans to achieve the success. Such debt would add significantly greater burden in her efforts to reach financial independence.
Yet, it does highlight two aspects of reaching that mark. First, there's the value of investing in your own education. Whether it's to build a new skill, get a different certification or even change careers, one of the best investments you will make is creating more opportunities for yourself. This increases salaries and improves your ability to save.
The second aspect: The more financially independent you are, the better you can explore different careers that better suit your personality, desires and goals in life.
Understand Your Goals
As a minor spoiler, a through-line in Barbie, the movie is her search to find her purpose in life.
For Barbie, this might be coming to grips with the limitation of living in Barbie Land. For you, it's coming to terms with what really matters to you in life.
Whether that means travel or spending more time with friends, or volunteering, or any number of other goals, understanding what you want to achieve will give you a steppingstone to reach it with your finances.
By doing so, you can develop tangible goals that have a clear endpoint. Then, when you're investing, saving and spending, it's done with purpose. That's really the value that financial independence or simple goal setting provides: an awareness of how and what to spend money on and why.
Barbie may or may not find her why (you'll have to watch it for yourself), but your own financial journey should start with the end, so you can shape your current strategies, spending, and free time with that in mind.
© 2023 Forbes Media LLC. All Rights Reserved
This Forbes article was legally licensed through AdvisorStream.