David Berman
Sept. 6, 2023
My longest-ever road trip in an electric vehicle unfolded over three days with my 14-year-old daughter in early August, when we whittled down the 1,830-kilometre journey to Nova Scotia from Toronto with a pleasant mix of conversation topics.
She mostly strategized about how to get tickets to next year's Taylor Swift concerts in Canada; I enthralled her with EV charging strategies and battery efficiency stats.
---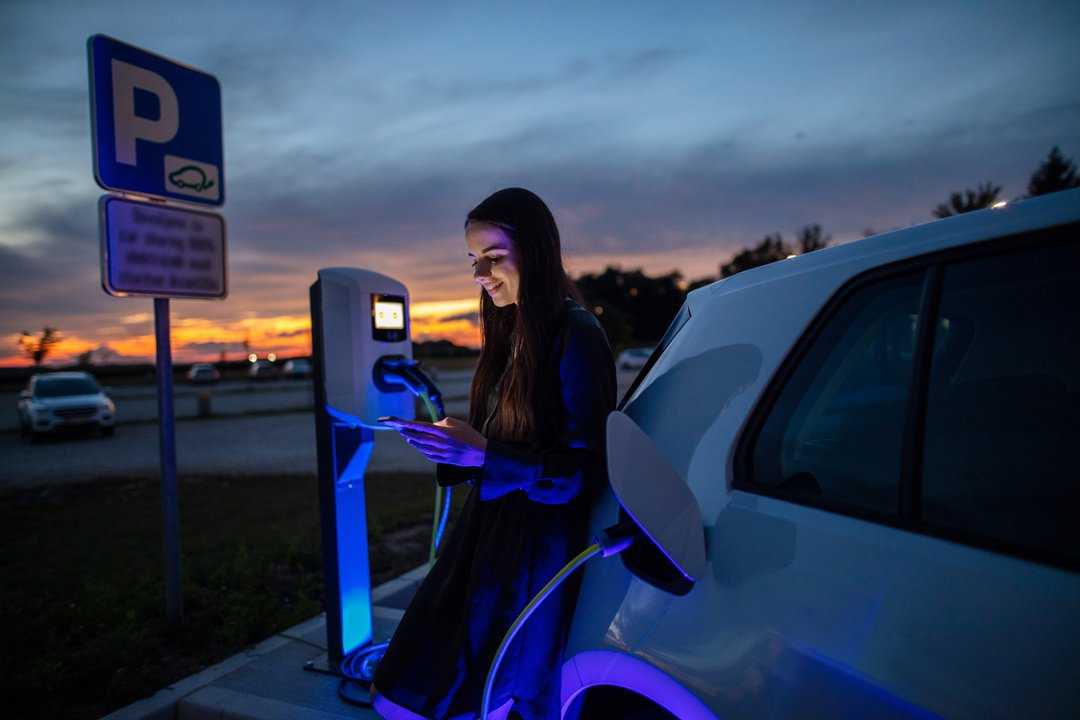 ---
At the end of the journey, when we met my partner and puppy (who flew to Halifax), we both emerged wiser. Here are four takeaways on travelling through Ontario, Quebec, New Brunswick and Nova Scotia in an EV. And rest assured, there's a Taylor Swift conclusion here.
1: Travelling by EV is cheaper, but not always cheap
I was billed a total of $103.09 for charging my car, a Hyundai Ioniq 5, at high-speed chargers along the highways. I estimate that the same trip in a regular car would have burned about 160 litres of gas, costing $280 at a conservative average of $1.75 a litre.
So, my EV delivered a 60-per-cent discount. Not bad, but not great when you consider that the trip could have been cheaper if all charging stations were working properly or there were more charging options.
That's a typical complaint among EV owners: Fast chargers that are designed to power up vehicles in as little as 20 minutes can take – mysteriously – much longer in some cases. The sore point here is that you pay by the minute during the charging process, so a slower charge will cost you more.
How much? At one Petro-Canada fast charger that could, theoretically, deliver up 200 kilowatts an hour, the actual flow was a mere trickle. I sat there for 48 minutes to get 24 kilowatts of power and ending up paying $24.08.
Based on the distance that charge would take me – 160 kilometres under ideal conditions – that's close to the cost of gas to travel the same distance. A car with a fuel efficiency of nine litres per 100 kilometres would consume 14.4 litres at an average of $1.75 a litre, or $25.20.
I couldn't move to another charger because this happened in Nova Scotia, where options are severely limited. I don't mean to bash Petro-Canada here. As networks go, it's generally one of the fastest I've used. But perhaps there's a better way to bill people when electricity isn't flowing properly.
2: EVs require extra time
If you're not so sure about the benefits of EVs, this may demoralize you: I spent a total of six hours charging my vehicle on this three-day trip. That works out to one hour of charging for every three hours of driving.
There are a couple of caveats, though. The wasted time includes using a slower charger while I waited for a faster one to become available. As I mentioned in the previous point, some chargers weren't working properly. And yes, the downtime included washroom breaks and meals.
For me, those hours were sometimes a nuisance but not a problem. I wasn't in a particular rush, and I could use a rest every 200 kilometres or so. Other EV owners I encountered didn't appear too fussed about the waiting times either. You simply have to factor in occasional delays and hope charging networks improve. I'm confident they will.
3: Quebec is awesome
If you want to know what the ideal EV experience feels like, go to Quebec.
There, you'll see EVs everywhere, and for good reason: The province encourages ownership with an outstanding charging network that eliminates most of the stress related to finding the juice when you need it. If one charger isn't working, there's probably another down the road.
There are 1,383 fast chargers in Quebec compared with just 43 in Nova Scotia, according to ChargeHub.com. For an EV owner, Quebec is as good as it gets right now.
4: It's important to plan ahead
In areas where public EV fast charging options are sparse, strategizing is a must. That means never letting your battery run too low, double-checking charging options with multiple apps and having a backup plan – such as a slower charger elsewhere – if a fast charger isn't working properly.
When I was feeling particularly anxious, I would stop for a boost when my battery's state of charge fell below 40 per cent, rather than taking a risk and driving for another 30 minutes or so. That's not an efficient way to travel, but it worked.
Once I arrived in Nova Scotia, I relied on 120-volt outlets – the slowest possible way to charge – in the three places we stayed on the South Shore, even if that meant adding just 10 to 15 per cent to my battery's state of charge overnight.
My daughter took a similar cover-all-options approach toward Taylor Swift tickets: She registered with Ticketmaster ahead of time, researched seating options with friends and pounced on her good fortune when she was awarded an access code to buy seats.
She scored three tickets to a show in Toronto, and I enjoyed the greatest driving adventure of my life. Was it easy? No, but we're both pleased with the results.
---
This Globe and Mail article was legally licensed by AdvisorStream.