By Kat Tretina, Contributor
Nov. 13, 2023
Before the turkey is even in the oven, many Americans are already mapping out their shopping plans and hoping to score the best deals they can on the day after Thanksgiving: Black Friday. Retail sales tend to be so strong on this day that it's often believed Black Friday gets its name from how many American companies are poised to move their balance sheets from red to black.
Although this appears to be untrue, investors may still be curious how Black Friday and Thanksgiving affect the overall stock market. In general, the impact of these two days is modest, but there are some changes you should be aware of so you won't be surprised by market fluctuations.
---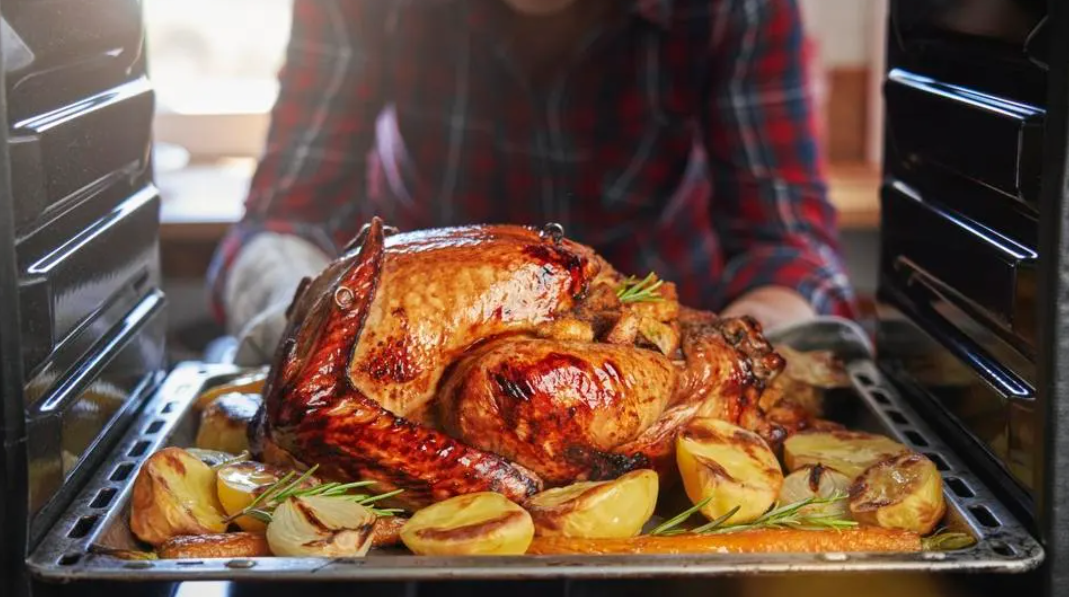 ---
Thanksgiving Weekend Trading Hours
If you have dreams of day trading while the rest of the family snoozes after your Thanksgiving feast, you'll have to rethink those plans. Thanksgiving is a trading holiday. Both the New York Stock Exchange and the Nasdaq are closed.
Black Friday, one of the biggest shopping days of the year, is a half day for the stock market. Both stock exchanges close at 1:00 p.m. ET, with eligible options trading until 1:15 p.m.
Normal trading hours resume on the Monday after Thanksgiving, also known as Cyber Monday, when many online retailers host major sales.
Stock Market Activity Around Thanksgiving
Many people take off of work leading up to Thanksgiving to travel to visit family. In fact, 55 million Americans traveled 50 miles or more last year.
With so many people on vacation and away from home, it's no surprise that trading volume tends to decline during the days before Thanksgiving. According to Russell Investments, trading volume is about 80% of its normal level the day before Thanksgiving.
Leading up to Thanksgiving, the market typically delivers modest gains. From 2018 to 2022, we found that the S&P 500 delivered an average return of 0.60% between the Monday before Thanksgiving and the Wednesday before Thanksgiving.
The Impact of Black Friday and Cyber Monday Sales on the Market
After the Thanksgiving holiday, Black Friday tends to be a slow day for the market, with trading volumes at about 45% of their normal levels. That decrease is to be expected considering Black Friday is a half-day for the stock exchanges.
The markets resume normal trading on Cyber Monday and trading volume is often higher than usual, but the performance is slightly more muted. There's generally a decline of about 0.06%.
However, since Black Friday and Cyber Monday are two of the biggest shopping days of the year, those numbers are only part of the story. During the five-day period between Thanksgiving and Cyber Monday, Americans spend billions online.

In 2022, Americans spent more than $35.3 billion online during the five-day period between Thanksgiving and Cyber Monday, with Cyber Monday having the highest total of consumer spending.
Investors and analysts pay attention to these numbers because it gives some insights into how consumers feel about the economy. A strong holiday weekend indicates that consumer sentiment is positive, and they are likely to continue spending well into the holiday season. By contrast, a lackluster five-day shopping total may indicate that consumers are worried about a recession and reining in their spending.
During most years, trading activity increases by mid-December, and there's often an uptick in the market's performance toward the end of the year. However, there are many factors affecting the market, so you can't rely solely on the sales reports from Black Friday and Cyber Monday. Other factors—such as company earnings releases and world events—can significantly impact the market.
How to Handle Your Investments During the Holidays
The market can fluctuate around the holidays, especially leading up to and immediately following Thanksgiving.
Although it may be tempting to adjust your investments based on holiday spending reports, remember that these are just a small data point affecting the market, and holiday trends may not be an accurate reflection of the economy or the stock market's strength.
During the week of Thanksgiving, investors might want to keep the following in mind:
Continue your contributions. Rather than pausing your contributions to your investment accounts, stay the course. If you're currently making weekly deposits to your retirement account or brokerage account, don't change it! Those regular contributions allow you to take advantage of dollar cost averaging, which will help you smooth out market fluctuations over time.
Diversify your portfolio. Rather than investing in the brands selling the hottest holiday items, prioritize diversification. Investing in index funds, mutual funds or exchange-traded funds (ETFs) will spread your investment across many companies, so the performance of some of those stocks will offset the losses of others.
Focus on the long term. If market dips make you nervous, it can be helpful to look at long-term numbers. For example, the market usually dips slightly in the days leading up to Thanksgiving. But look at the performance of the S&P 500 between the Wednesday before Thanksgiving in 2018 and 2022. During that five-year span, it increased by nearly 52%. Although the market can fluctuate, it has historically provided positive results over the long term.
While Thanksgiving, Black Friday and Cyber Monday can have modest impacts on the stock market, it's important to focus on your overall investment strategy rather than getting distracted by short-term changes. No matter what happens during the holiday season in terms of consumer spending, your best bet is to maintain and invest in a well-diversified portfolio.
© 2023 Forbes Media LLC. All Rights Reserved
This Forbes article was legally licensed through AdvisorStream.