It now takes more than $650,000 a year to be among the top 1% of wealthiest households in the US. And you need much more than that in Connecticut, New York and New Jersey.
That's according to a new study from  financial information provider SmartAsset, which ranked states by the income threshold required to join the ultra-wealthy. The firm found that households earning about $953,000 annually before taxes are in the top 1% in Connecticut, making it one of two states, along with Massachusetts, where it requires more than $900,000 to make the list.
---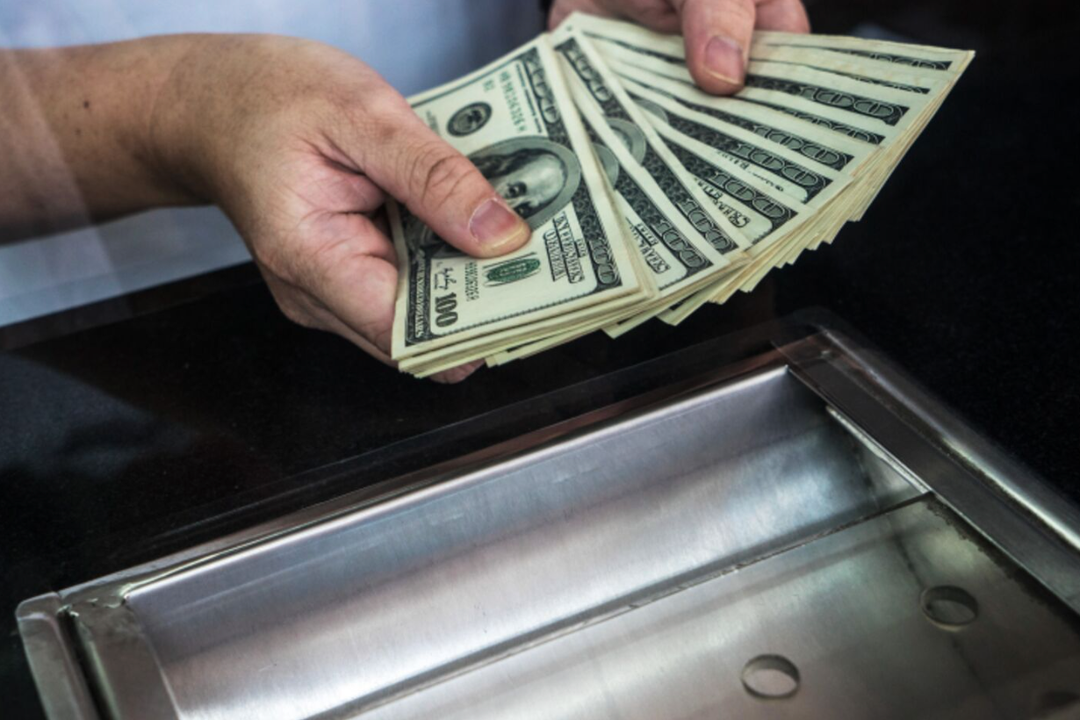 ---
New Jersey, meanwhile, was fourth on the list at $817,000, higher than its neighbor New York. In fact, while the money required to make the 1% rose in most states compared with 2022, New York was stagnant at about $777,000.
---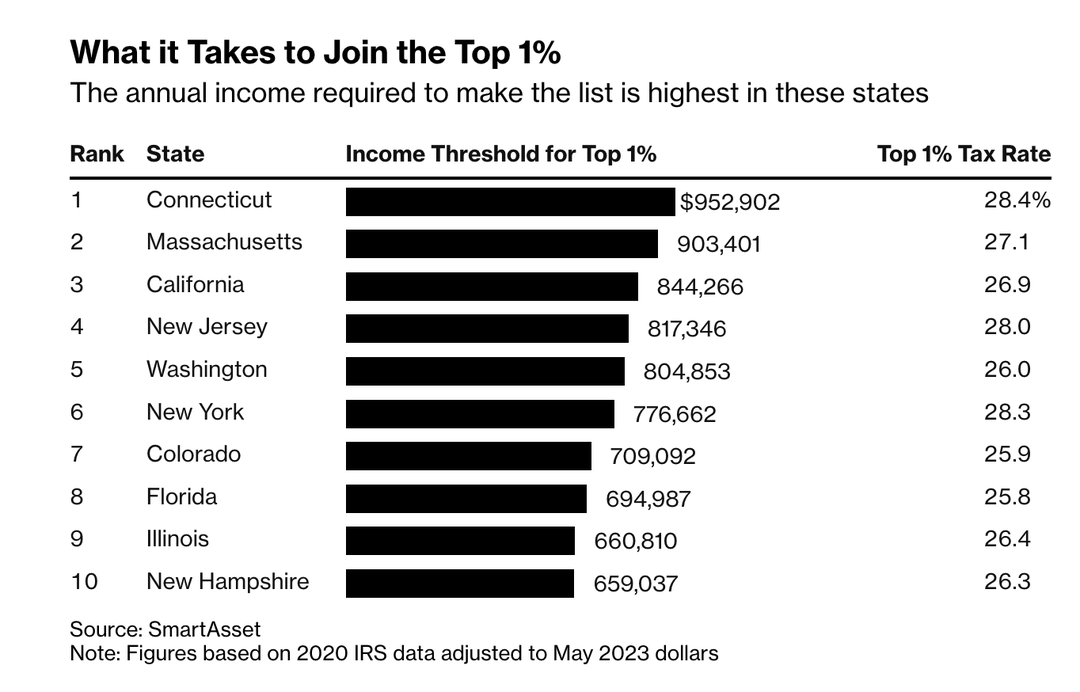 ---
"It's easier to get into the 1% in New York than it ever has been," said Jaclyn DeJohn, SmartAsset's managing editor of economic analysis. 
The income thresholds for the top 1% in various states shift based on a number of factors, including the migration of high-earners, changes in income and how taxes were filed, DeJohn noted.
For the study, SmartAsset analyzed 2020 data from the IRS for individual tax filers and adjusted those figures to May 2023 dollars using the Consumer Price Index.
The report noted that, according to the Congressional Budget Office, the top 1% of US households hold more than a third of the country's wealth.
© 2023 Bloomberg L.P.