Marguerita Cheng
April 8, 2019
Who doesn't love a life lesson nestled in a heartwarming family movie? I recently watched "Mary Poppins Returns" (2018) starring Emily Blunt, Lin-Manuel Miranda, and Ben Whishaw. The movie tells the story of now-adult Michael Banks, who has three young children. After being recently widowed, he learns his home will be repossessed in a week unless he can pay back a bank loan. The main plot of the movie centers on the family trying to find a certificate of shares that had been left to him.
As the turmoil increases, Mary Poppins arrives with her whimsical ways to help care for the Banks brood. I was struck by some financial advice this family needed that would have served them better than a caregiver with an umbrella.
---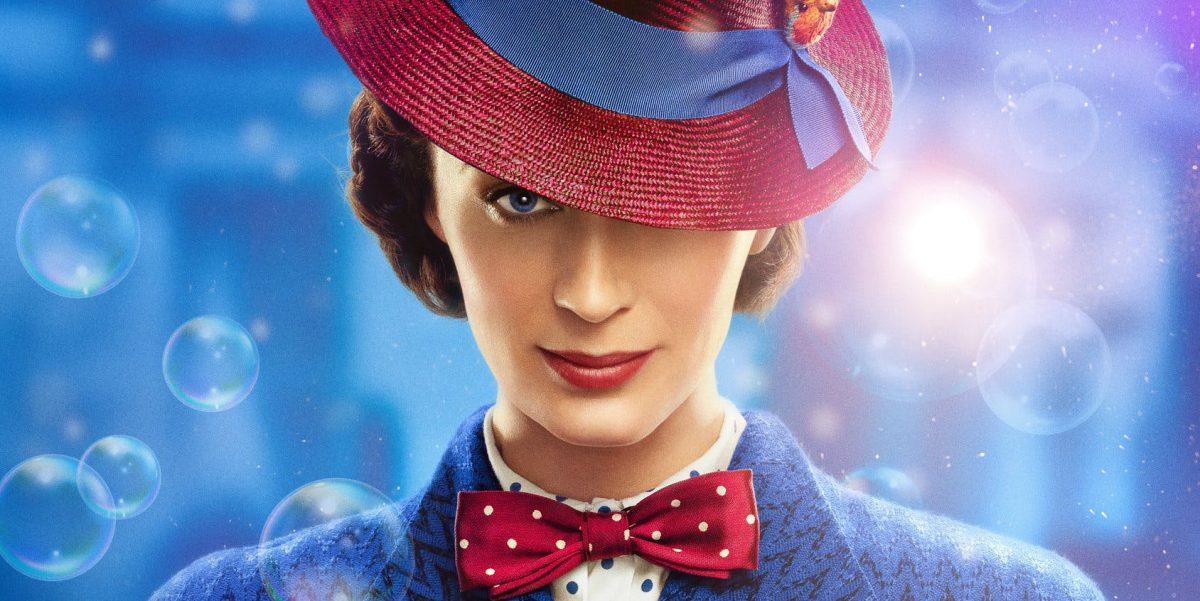 ---
Have a Will
Dealing with finances before death is an unpleasant topic that people prefer to avoid, but it is important to address it. A 2016 survey by the Harris Poll for Rocket Lawyer found that 64% of American adults don't have a will, either because they don't think they need one or they have procrastinated. People may assume that only the rich need to create a will, but the truth is everyone should draw one up. A will outlines your wishes and removes the guesswork after you are gone.
When drawing up your will, be sure to include the names of the beneficiaries and what you are leaving to them. Remember to include beneficiary information for bank accounts, stocks, bonds, and life insurance policies. When you start a job and enroll in employee benefits, you are asked to list beneficiary information. You can name more than one beneficiary for a life insurance policy.
To make the will legally binding, you will usually need to obtain signatures from at least two witnesses and have the document notarized. This would have been useful for Michael Banks.
In the will, there should be designated guardians. Guardianship is a formal legal arrangement granted by a court that gives another person the legal right to act on behalf of a child whose parents are dead or missing, or otherwise not able to care for the child. Any person may ask the court to appoint a guardian for a child under age 18. The guardian does not have to be related to the child.
In New York State, according to the NYC Caregiver website, guardianship consists of different arrangements: Guardianship of the person allows the guardian to make all daily decisions concerning the child, such as where the child will live, go to school, or obtain medical care.
Guardianship of the property allows the guardian to make decisions about the child's property (if the child has property—for example, a home or funds as a result of a settlement or inheritance) and other financial decisions.
Credit Report Review
To apply for a loan, mortgage lenders require a lot of paperwork. In most cases, you will need your past two years of taxes, at least two months of bank statements, and documentation for any retirement accounts. You will also need your two most recent pay stubs, as well as documentation for any non-work income.
Know your credit score: most lenders use FICO credit scores, issued by the Fair Isaac Corporation. Scores, which range from 300-850, come from data provided by the three major credit bureaus—Experian, Equifax, and TransUnion. You essentially have three credit scores, but in many cases, mortgage lenders will use the lowest one to rate your creditworthiness.
How these scores are interpreted can vary, but Experian defines 300-579 as "very poor," 580-669 as "fair," 670-739 as "good," and 740-799 as "very good." Anything above 800 is considered exceptional.
Your credit score will be a major determining factor in whether you are approved for a loan. With a lower score, you may still be approved, but you will pay a higher rate. Looking at a credit score report also allows you to see if there are possible fraudulent charges or erroneous information.
One way to immediately improve your credit score is to pay off any existing credit card balances. It can be terrifying to look at the amount of debt accumulated over the past year or more, which is what the Banks family faced in the movie.
Start improving your credit score by taking small steps. When you have a large amount of debt, it might be tempting to attack the higher amount, such as a credit card bill or student loans, but there is a financial strategy called the snowball plan: Figure out what you owe and pay off the smallest balance first, and pay the minimum monthly balance on the rest of the debt. By paying off the smallest debt, you become more motivated to take care of the rest of the debt, and also subsequently free up more money to attack the larger debt.

Another strategy is the avalanche plan, where you pay off the biggest source of debt, but the snowball plan might be more realistic depending on your situation.
Having your knowledge and documents organized will prevent headaches down the road. Maybe next time, Mary Poppins won't pay a visit to clean up messes but celebrate a milestone such as buying a new home or refinancing the current one.
This article was written by Marguerita Cheng from Forbes and was legally licensed by AdvisorStream through the NewsCred publisher network.