Jasmine Browley
July 25, 2023
Shawn Meaike, Founder of Family First Life Insurance (FFL), built a multi-million company focused on helping youngish adults avoid financial fallout, and he says it's disrupting the way insurance will be handled forever.
Shawn Meaike's mom died when he was 16 years old.
She was a hardworking, well-intentioned single mother that held three jobs to provide for Meike and his brother. She did her best, but when she died, it left a cloud of financial uncertainty over her children, mainly because she didn't have a life insurance policy in place for them.
Meaike realized he was repeating the same cycle when, at age 36 and the father of two young children, he still didn't have life insurance either. He vowed to disrupt this pattern through his life's work for this generation of thirty-somethings, better known as millennials.
---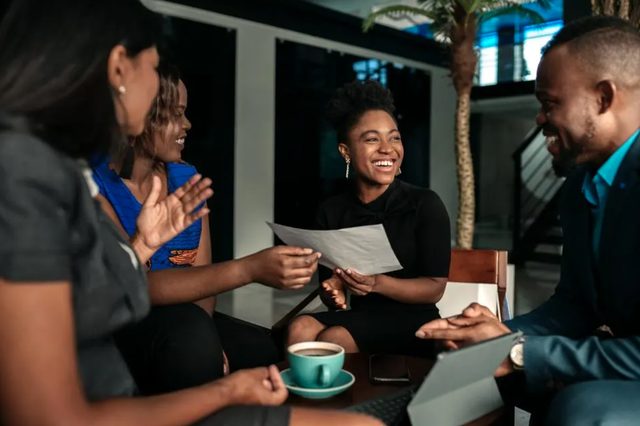 ---
The group has been challenging major financial infrastructures since they've been of legal drinking age, mostly for their own survival. For the past few decades, the generation born between 1981 and 1996 (ages 27 - 42) has navigated constant economic uncertainty during their formative years, causing a ripple effect of disruption to everything from payment plan systems (see the rise in Afterpay and Klarna) to lodging.
Insurance is the latest space benefitting from the millennial imprint, and Meaike is leaning into it. He founded his insurance-marketing agency Family First Life in 2013 after working in social services helping abused and neglected children in Connecticut for 14 years. Before pivoting, Meaike was nearing burnout after working such a "hard" job for more than a decade and realized he could still affect change in the lives of young people, but in a different way: financially.
"I was raised by my mom and I knew no one, including her, that had a stable financial future," Meaike tells Forbes. "A life insurance policy is a huge protection mechanism for children, but no one I knew that'd died had one. I wanted to change that reality for the leaders of the near future."
Meaike says he chose to focus on a millennial-specific client-base and team instead of their Gen X counterparts because of their propensity for way-making.
"They're ok with being creative and affecting radical change, no matter what," he tells Forbes. "What I've learned in the course of my ten years running the company is that the industry was stagnant and I wanted to change the way we did things, with them being at the helm."
His agency employs hundreds of agents who are under the age of 35, with 143 offices across the nation. He uses social media as a key lead generation tool as opposed to outdated methods. Meaike also says the agency has experienced explosive growth in under 10 years because of its barrier-breaking entrepreneurial model, an attribute characteristic to the millennial generation.
"I was honestly inspired by millennials who were committed to doing things differently than what we'd always seen," he tells Forbes. When he launched his own company six years later, he focused on the road less traveled—much like how Lyft'sLYFT -0.7% then 28-year-old founder launched the transportation company in 2012 without owning any of the vehicles, or how Airbnb's creator (now 41) didn't own any properties but managed to scale a billion-dollar vacation rental brand.
Meaike explains that when he first started out in insurance sales in 2008, the industry was archaic and he quickly learned the value of innovation.
"We don't sell our own insurance, we partner with top Insurance carriers, so you are truly able to get the product that best fits your situation," FLL's site says.
How have millennials changed the insurance industry?
The answer is simple, transparency, at least according to Meaike.
Social distrust justifiably ballooned within the millennial generation after because of para-social digital exposure, shifty governments, and a faltering economy. This all contributed to millennials requiring more candor from societal overlords, particularly those they were giving their money.
"We're crazy upfront at FLL and that's an expectation that was cultivated by millennials, for sure."
He goes on to explain that common (and occasionally complicated) life insurance policies aren't just sold to customers—"we're educators first."
"We try to educate people on products that are out there, like index universal life for millennials and what that can mean," he says, referring to a type of life insurance that allows policyholders to have a type of permanent plan with a savings component according to AflacAFL +0.1%.
"No product is perfect," Meaike says. "They all have their ups and downs. I like simplicity. But we don't market it as something it's not. And I think millennials love that because we always say real people, real numbers, like real results, everything is just real and I think the insurance industry-at-large is realizing that."
© 2023 Forbes Media LLC. All Rights Reserved
This Forbes article was legally licensed through AdvisorStream.