By Alison Gopnik
April 6, 2023
Are Americans cockeyed optimists or incorrigible pessimists? Do they think that American society has improved or gotten worse in various ways—and how accurate are their views? You might imagine that the answer would be nuanced, that it would depend on factors like people's politics or news-consuming habits.
---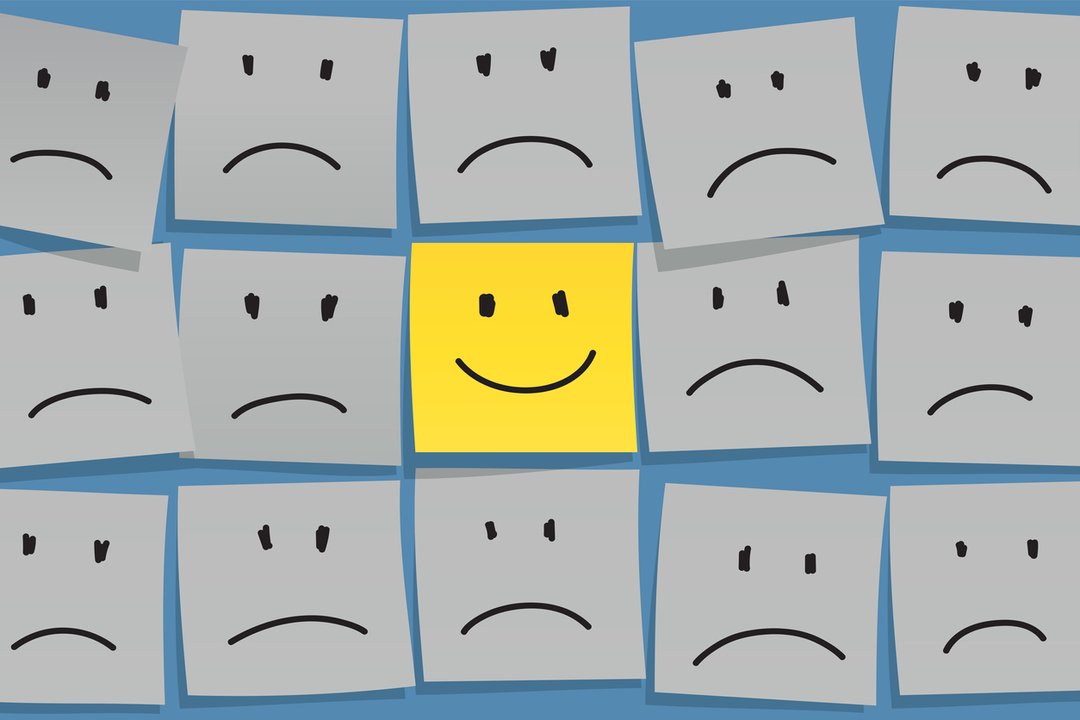 ---
But the answer isn't nuanced at all, according to a new study. In research published earlier this year in the journal Clinical Psychological Science, Gregory Mitchell at the University of Virginia and Philip Tetlock at the University of Pennsylvania looked at these questions empirically. Everybody they tested—young and old, conservative and liberal, news-addicted or not—showed the same pattern. Everybody thought that most things had gotten worse, even if they had actually gotten better. Pessimism reigned.
The researchers used data from the U.S. Census and other sources to objectively assess 24 trends in American life within the last two decades or so. They looked at changes in areas such as the average wage, incarceration rates and life expectancy; they noted how many teenagers had babies and how many old people had their original teeth. They examined certain trends for minorities and women specifically. In 22 of the 24 areas, they found that conditions had measurably improved; a group of people from across the political spectrum who were shown the data agreed on whether the trends were good or bad.
Then the researchers asked a representative sample of over 1,000 Americans what they thought. People were given specific choices for each trend: Were things about the same, or better or worse by big or small degrees, than in the past? Overwhelmingly, people were too pessimistic and gave too little credit to positive change. For instance, the high-school dropout rate for Black students has decreased by about five percentage points in recent years—good news. But few people chose that response; the most popular answer was that the rate had gone up by the same amount. Participants were only overly optimistic about two questions, both about life expectancy—they thought it had risen more than it had—and accurate about only one trend, men's average wages.
The oldest participants and the most politically liberal ones were the most pessimistic across the board, but pessimism permeated every cohort. The researchers also measured how much people watched the news and how well-informed they were, and that made no difference.
The researchers suggest that all of this pessimism may be rooted in basic aspects of the way we think. Bad things we have seen or heard about most recently have the most impact on us, leading us to romanticize the past. But they also note that the study was conducted in 2021 amid Covid lockdowns and growing political polarization. Something about our era may be making people especially open to assumptions about social decline. As the researchers concluded: "We found something on which all Americans seem to agree: Things are getting worse than they really are."
Should these results make us optimistic or pessimistic? The good news is that things are almost always better than we think. The bad news is that pessimism can itself be an obstacle to progress. Other psychological studies suggest that even unrealistic optimism can help us take action to make things better. Believing that things can change is a prerequisite for actually changing them.
So maybe studies and columns like this can actually make people more hopeful about the future. That, anyway, is what a cock-eyed optimist like me has to believe.