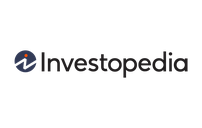 Holly Johnson
July 21, 2023
Owing money to the Internal Revenue Service (IRS) is never a good feeling, but it can be especially stressful when you don't have sufficient funds for repayment. Fortunately, you do have options, including taking out a personal loan or setting up a payment plan with the IRS.
KEY TAKEAWAYS
The Internal Revenue Service (IRS) offers both short-term and long-term payment plans for individuals who cannot afford to pay their taxes all at once. 
Personal loans can also be used to satisfy tax debts upfront, after which the borrower makes monthly loan payments until the amount they borrowed is paid off.
Before you decide on how to pay off your tax bill, you should consider the pros and cons of each option, including the interest rates and fees you'll have to pay.
---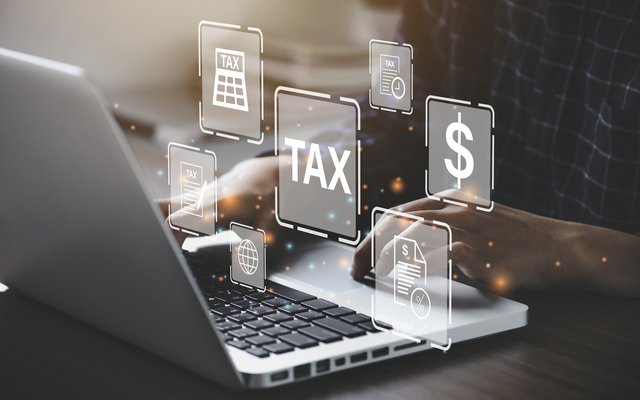 ---
IRS Payment Plan vs. Personal Loan: An Overview
When you owe money to the IRS but aren't able to pay, you can't just bury your head in the sand and hope the problem goes away. After all, the IRS levies penalties on those who file their taxes but cannot pay their bill. As of 2023, the penalties for nonpayment and not setting up a payment plan are equal to 0.50% per month (up to a maximum of 25%) of amounts owed until the debt is satisfied.
The IRS offers payment plans if you can't afford the amount you owe upfront, in which case the penalty rate drops in half to 0.25%. That said, you'll still owe interest on amounts paid back through an IRS payment plan, and the interest rate is currently at 7%. Also be aware that the IRS offers two payment plan options to choose from: short-term payment plans and long-term installment agreements.
If you don't want to get the IRS involved in your problem, you can also take out a personal loan to pay your tax bill. This option is fairly common and straightforward since most personal loans have fixed interest rates, fixed monthly payments, and a set repayment plan that does not change.
Using an IRS Payment Plan to Pay Taxes
Setting up a payment plan with the IRS may seem really stressful, but the agency has a process for doing so and clear directions that are easily found online. Before you move forward, however, you should consider the pros and cons.
IRS Payment Plan Pros
You could pay less in interest and fees: With IRS payment plan interest rates at 7% and the lower penalty rate of 0.25% per month, it's possible you'll have lower ongoing costs repaying this way than you would if you borrowed the money with a personal loan.
Payment plans can last for up to 72 months: Having up to 72 months to pay your tax bill can help you establish a monthly payment you can afford.
Avoid borrowing money: When you set up a payment plan with the IRS, you avoid taking out more loans that could create a cycle of debt and financial stress that lasts for years.
IRS Payment Plan Cons
Plan limits apply: Long-term payment plans from the IRS are only available to individuals who owe less than $50,000, including amounts owed, penalties, and interest.
IRS payment plans can charge set-up fees: Long-term payment plans require set-up fees between $31 and $225 depending on whether you set up automatic payments and whether you apply for the plan online, over the phone, or in-person. Lowered set-up fees are also available for taxpayers with a low income.
The process can be cumbersome: Any time you deal with a government agency, you may encounter long wait times on the phone and other issues along the way.
Using a Personal Loan to Pay Taxes
If you prefer, you can skip dealing with the IRS altogether and take out a personal loan to fund your debt instead. In that case, you would have the loan funds deposited into your bank account, then set up a transfer to the IRS to pay your tax bill.
Before you choose a personal loan to pay your taxes, consider the following:
Personal Loan Pros
Apply and get funding online: A personal loan application process can often be completed in less than 10 minutes, and if approved, you'll typically receive funding within a few business days.
Choose a personal loan with the terms you want: You'll have the chance to shop around for a personal loan that has an interest rate, repayment term, and monthly payment that suits your needs.
Avoid the hassle of dealing with the IRS: Not having to deal with the IRS definitely has its benefits, and a personal loan lets you sidestep this situation altogether.
Personal Loan Cons
Your loan costs could be higher: Even if you have good credit, your total loan costs with a personal loan could be higher than what you would pay under an IRS payment plan. Not only could your interest rate be higher, but many personal loans charge origination fees.
You could see an impact on your credit: Taking out a loan could impact your debt-to-income ratio, or the amount of monthly payments you owe in relation to your gross monthly income. This has the potential to impact your credit score.
You're borrowing more money. Taking out a loan has its risks, including the possibility you'll be unable to pay it back.
Other Ways to Pay
If you're on the fence between using an IRS payment plan or a personal loan to pay your taxes, there are a few alternatives to consider.
For example, the IRS makes it possible to pay your tax bill with a credit card in exchange for an upfront fee of 1.85% to 1.98%, depending on the platform you use. Since credit card interest rates are high right now, paying down your tax debt this way can become costly very quickly. According to recent data from the Federal Reserve, the average credit card interest rate on accounts assessed interest was 20.68% as of May 2023.
You could also consider taking out a 401(k) loan if you have this type of retirement account and the administrator of the plan allows it. This type of loan lets you borrow from your retirement savings and make payments (including interest) back into the account. However, you have to repay your 401(k) loan in full within five years in most cases, and you may have to repay the loan in full immediately if you leave your job.
Do IRS Payment Plans Affect Your Credit?
IRS payment plans do not impact your credit or get reported to the major credit bureaus.
What Is the Downside of the IRS Payment Plan?
IRS payment plans charge set-up fees, and you'll pay interest and penalties on amounts you owe until your debts are satisfied.
What Is the Minimum Payment the IRS Will Accept?
The minimum payment the IRS will accept depends on the amount you owe. However, those who owe $10,000 or less and agree to pay it off within three years don't have a specific minimum they have to pay.
The Bottom Line
If you owe money to the IRS, you should take steps to handle this debt as soon as possible. This may mean setting up an IRS payment plan so you pay it off over time, or it could mean borrowing money with a personal loan. You can also consider alternatives to these strategies, including charging your tax bill to a credit card or borrowing money from your 401(k) plan.
Any of these options will cost you money in some way, shape, or form, but they can help you avoid mounting interest and fees adding even more to your tax bill.
---