Andrew Busby
Sept. 23, 2019
In the early hours of this morning (September 23), the sad inevitable truth was finally laid bare for all to see: Thomas Cook, that icon of the high street and the skies, was no more.
Over 20,000 staff worldwide, of which 9,000 are based in the U.K., are set to lose their jobs while 150,000 passengers are currently stranded abroad, sparking the largest repatriation exercise ever, during peacetime.
It's not just another blow to our high streets, it's a very human tragedy.
Stories of Thomas Cook staff at Menorca airport, stepping in to help passengers, even though they won't be paid, almost brings a tear to the eye.
And as more and more reports and video of returning passengers, and of those stranded at airports, emerges, the abiding impression is not one of anger and frustration but one of deep affection for a brand which began life in Leicester in 1841.
For a proud and much-loved brand, its website makes for sobering reading, a simple notice stating:
"Thomas Cook U.K. Plc and associated U.K. entities have entered Compulsory Liquidation and are now under the control of the Official Receiver.
---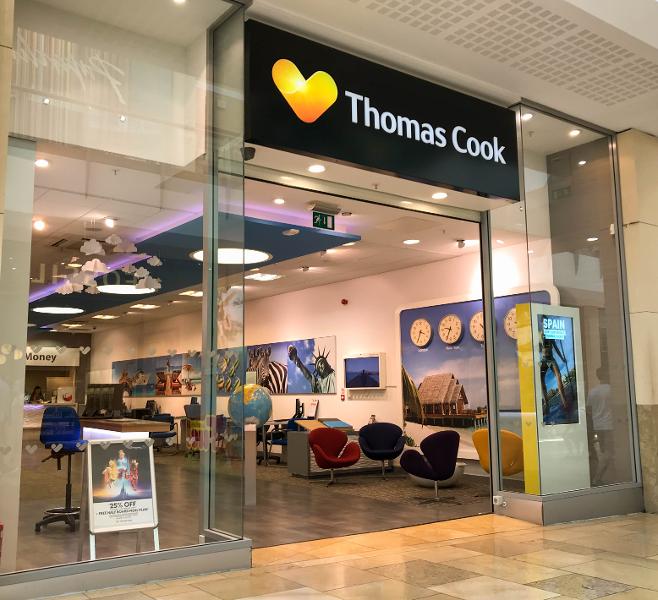 ---
The U.K. business has ceased trading with immediate effect and all future flights and holidays are cancelled."
How Did It Come To This?
I don't know about you, but I can't recall the last time I visited a physical travel agent, much less opened a travel brochure.
But I can recall eagerly pouring over the latest set of travel brochures—it somehow made the winter that much more bearable.
And doing so as a family was the key ingredient, jointly deciding where to go on holiday that year. They are happy memories. But memories of a far more innocent time. Or maybe practical time, when the local travel agent was our own personal portal to an exciting new world.
We tend to forget now, but back in the 1970s, the concept of the package holiday was in its infancy, and travel to glamorous and new countries we'd previously only heard about in geography lessons was exciting beyond belief.
And the travel agents were happy to take our money.
But, as we know, things were about to change because along with the internet came a newfound consumer autonomy. In effect, we all became our very own travel agents, rendering the likes of Thomas Cook expendable.
Today, there is very little we can't get online, save a haircut. Nearly everything we wish to consume, whether it be grocery, clothes, banking or in this case, travel, we can do online.
And what's more, we love the ease and convenience that this brings. Admit it, who hasn't indulged in a little fanciful holiday searching late at night, glass in hand. The point being, we can idly browse any holiday, any country, any resort we care to with just a few mouse clicks, at a time that suits us.
If any criticism is to be levelled at Thomas Cook, it's that they didn't fully appreciate this quickly enough, nor take any meaningful action to differentiate themselves in the face of this online onslaught.
Sad though it is, they are not the first and will most certainly not be the last to fall victim to the biggest disruptor of all: you and I.
This article was written by Andrew Busby from Forbes and was legally licensed by AdvisorStream through the NewsCred publisher network.