By Veronica Dagher
Feb. 18, 2022
The current bout of inflation is a moment of déjà vu for people who lived through the price hikes of the early 1980s.
---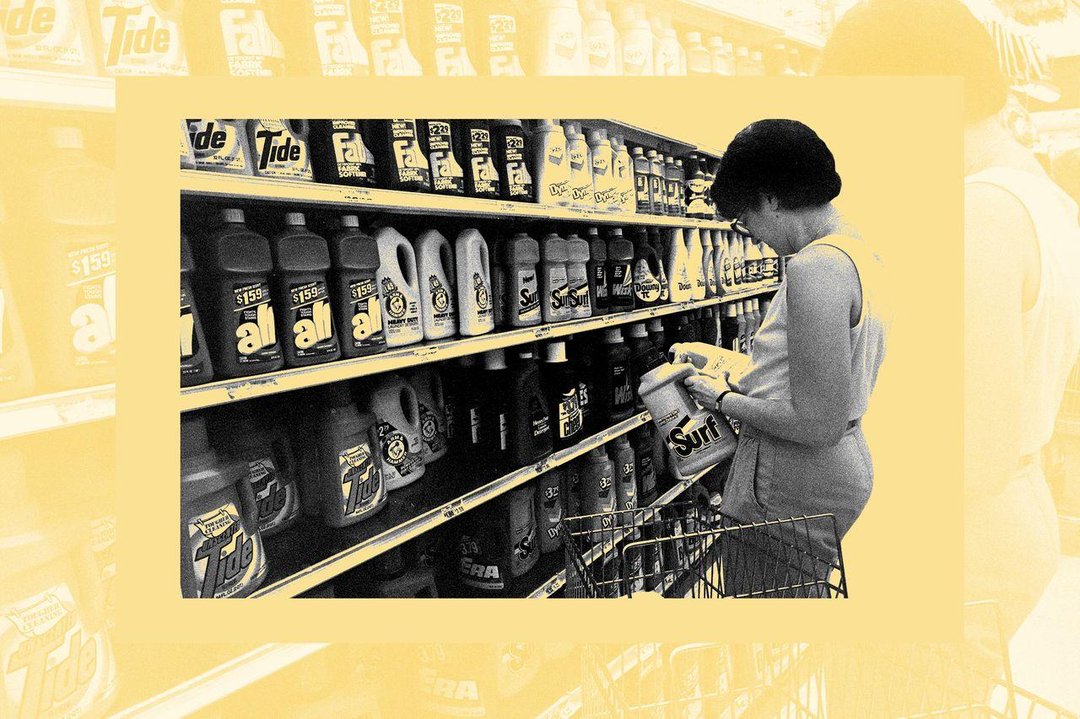 ---
U.S. inflation accelerated to a 7.5% annual rate in January, reaching a four-decade high. The consumer-price index—which measures what people pay for goods and services—was last month at its highest level since February 1982, when compared with January a year ago, according to the Labor Department.
Blaise Jones remembers his mother talking about the rising price of milk and his father's determination to keep their home's heating bill down, tactics that included turning the thermostat to 62 degrees at bedtime.
"I swear I could see my breath when I got up," said Dr. Jones, now 59 and a pediatric neuroradiologist in Cincinnati.
With energy costs rising quickly, Dr. Jones is now following his father's lead, dialing the heat down to 65 degrees at night.
The youngest of three sons, Mr. Jones remembers getting up at 4:30 a.m. twice a week to fill up the family's station wagon and try to beat the lines at the pump during the 1979 energy crisis. He put the car in neutral when driving downhill to save gas.
The spell of rapidly rising prices left a lasting impression on Dr. Jones. He and his wife have long been frugal. They live in a smaller house than they can afford, prefer saving for a rainy day instead of spending money for a new car or jewelry, and pay off their credit card debt each month.
"I have a pathological debt aversion," Dr. Jones said.
Early experiences with money stress, such as a prolonged period of inflation, have lasting effects on spending and saving habits, said Dan Egan, managing director of behavioral finance and investing at investment-advice company Betterment LLC. The younger you are during a negative financial event, the deeper impression it can leave.
In the early 1980s, Linda Gadkowski was a teacher and mother of three young daughters in Cape Cod, Mass. High prices for children's items and groceries pushed her to become thrifty, since her family didn't have extra money to help cushion the impact of rising prices.
Instead of going to the movies or having fast food for dinner, which is what her girls wanted, she would take them strawberry picking and taught them to can berries and other fruits and vegetables.
She made knockoff Cabbage Patch Kids dolls instead buying the then-hot items at the store. Ms. Gadkowski would take her children to local thrift stores to purchase baby clothes for the dolls.
Now 77 and a retired financial planner, Ms. Gadkowski continues to shop at thrift stores today and said that inflation gives her flashbacks to the 1980s. She recently bought a $5 table for her home in Naples, Fla.
"You can't control inflation but you can get a little creative to try to lessen its effects," she said.
Hedda Nadler sold her condominium in 1983 when the cost of maintenance charges rose sharply. During those years, Ms. Nadler said she honed her negotiating skills, asking for discounts and finding bargains, something she's using more these days as prices rise.
Soon after selling the condo, Ms. Nadler purchased a roughly 1,600-square-foot home in Tarrytown, N.Y. By the time she closed on the home, the mortgage rate the broker had offered jumped to about 13.5 % from about 12.75% from when she had started the process, she said. The prospect of paying an even higher interest rate was "painful" for the publicist.
"Always ask if that's the best deal and be prepared to walk if necessary," said Ms. Nadler, now in her 70s.
She negotiated with the mortgage broker, who eventually gave her the initial rate, saving her about $50 a month. Telling her broker about her circumstances—at the time she was a single mom counting every dollar in her budget—helped her get the lower rate, she said.
Inflation today is different from the run that peaked at 14.8% in 1980. Today consumer spending power is pressured by rising prices due in part to supply-chain delays from an extended global pandemic. Monetary policy is drastically different and the economy is far more global.
The early 1980s taught Dawn Kelly to hang on to anything that still works and postpone expenses when possible. Ms. Kelly, a Howard University student at the time, said money for her family of five was tight.
"We drove around in the same green station wagon for almost a decade," she said of her family who lived in Laurelton, Queens, at the time.
Ms. Kelly now owns the Nourish Spot eatery in Jamaica, Queens, and says memories of that time have prepared her for the present. She's postponing getting new aluminum siding on her home because prices have jumped. She paid off her car loan about two years ago but continues to drive a "banged up" 2014 BMW. She resoles her shoes so she doesn't have to buy new ones.
"Take good care of your belongings and maintain them," Ms. Kelly, 59, tells younger relatives who are experiencing their first bout of high inflation.
Ron Murphy was in his mid-30s in the 1980s. The founder of the trade-show company Shamrock Productions drove his Oldsmobile for 450,000 miles until its engine "blew up." He didn't take his family of five on vacations back then because it was too expensive.
His daughter Chris Navratil, now 52 and the Farmington, Minn., company's owner, said she is using her dad's frugal lessons to cope with energy costs—she's cooking more at home and buying generic brands at the grocery store. She's also skipping pricey vacations for now.
"At every turn, people are getting clipped by rising prices," Ms. Navratil said.
Write to Veronica Dagher at veronica.dagher@wsj.com