Carol Fishman Cohen
Nov. 17, 2023
People are living longer today than ever before. Fifty percent of babies born in 2007 in economically developed countries are expected to live 102 to 107 years. That means Gen Zs will be among the first to reach the 100-year milestone in larger numbers. Their career paths and financial security will be impacted as a result.
Those who are currently in their early 20s could realistically need to work until their late 70s, according to Lynda Gratton, longevity expert and professor of management practice at London Business School. A career path this long — 60 years — is nearly uncharted. As of 2020, 64 has been the average retirement age across genders.
Gen Z and the generations that follow will pave the way in how to navigate this new reality. As someone who entered the workforce over the last five or so years, what can you expect your career path to look like and how can you make the most of it?
---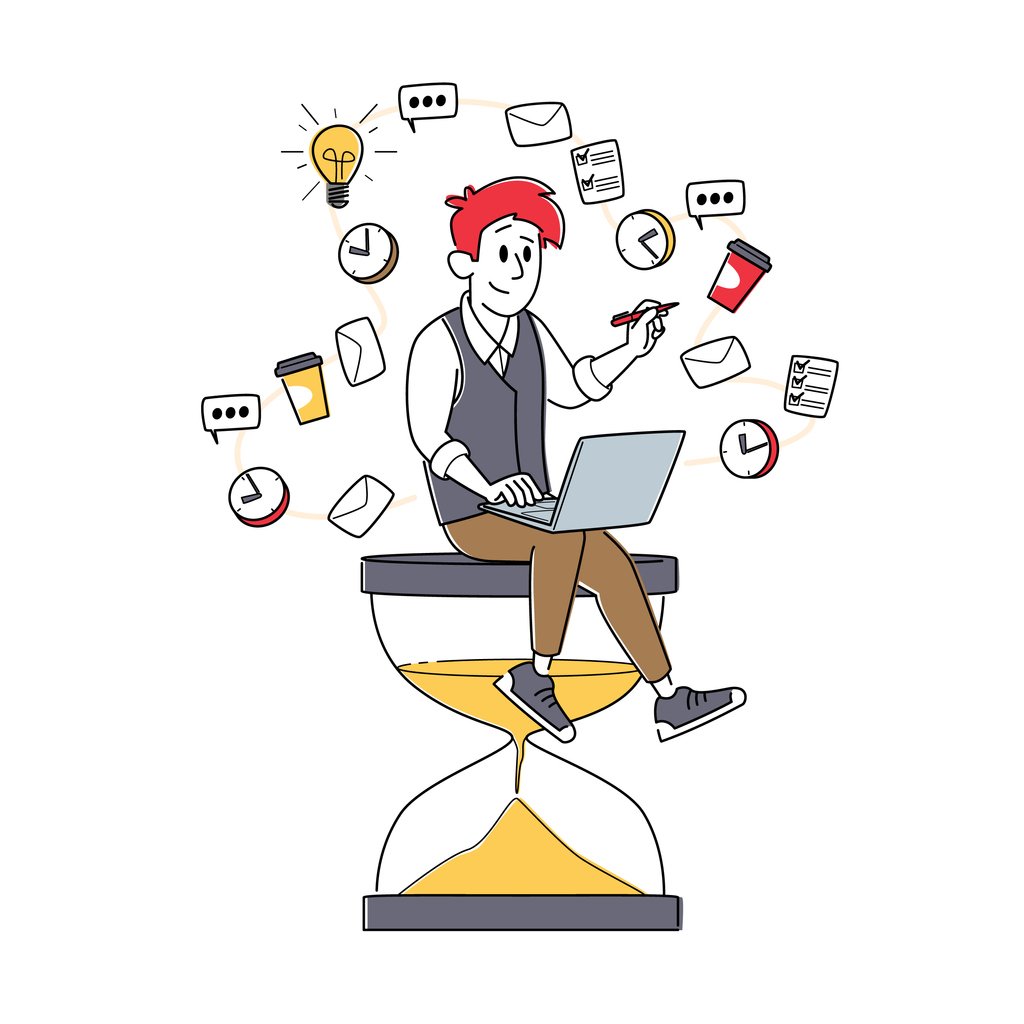 ---
1) Take more time to try different jobs earlier in your career.
For nearly two decades, my company has worked with thousands of professionals — primarily in their 40s and 50s — who are returning to the workforce after taking a career break. A career break is an intentional, unpaid leave of absence from work that typically lasts at least one year. This is distinct from parental leave or sabbatical awards that last three to four months.
Upon returning from a break, roughly a third of returners we advise relaunch their careers in a completely different direction from where they started, and at least half make some kind of mid-career pivot. Many of them never questioned whether they were on the right path until stepping away from the workforce for an extended period. They needed that time and space to reflect and figure out their next professional steps.
A 60-year career enables you to start doing this reflective work at a much earlier stage. The self-induced and societal pressures to "have your act together" by age 30 will likely be muted. Yes, you may still feel pressure to rush and land a job right out of college, especially if you have loans to pay off or other financial priorities. But you can do so knowing that you will have more space to explore, take risks, and reroute. The extra time will allow you to determine and refine your interests and skills — both of which will help you make more strategic decisions about what career path to seriously pursue.
One effective way to explore different roles is by participating in a rotational program. These are company-organized programs designed to expose you to various positions and departments within a business by allowing you to spend a few months immersed in them. My first job out of college was in a rotational program at an investment management firm that exposed me to trading, accounting, institutional sales, stock research, and more in just two years. The experience helped me figure out: a) I wanted to stay in finance and b) company research and financial analysis were the areas where I wanted to start my career.
Other ways to try out various roles and fields include:
Using your vacation time or weekends to volunteer with or shadow someone who has your dream job. Idealist and volunteermatch are sources for role-based volunteer opportunities and catchafire features project-based volunteer work.
Taking a course in your area of interest. Look for programs that include a field study or capstone project that will help you apply what is learned in the classroom to solve a real-life problem. You can include both the course and the project or research you conduct as separate entries on your resume. Often these experiences make for great discussions topics in job interviews or conversation-starters with professionals in your desired field.
Interviewing people who work in jobs that interest you. Rather than conducting a traditional "informational interview," turn your conversations into a project. Start a newsletter, social media channel, or "career exploration" podcast that will give you access to professionals in different fields. You can also offer to write or record your conversations for your professional association or the alumni career services office of your alma mater — many people find it easier to have a productive conversation when they know it will be shared with others or published for a wider audience to read.
As you experiment and explore, be patient with yourself and don't let the pressure to succeed right away get to you. Remember: You have time.
Pro tip:
In your current role, and in the roles that you explore, document your experiences: the positives, the negatives, and whenever you learn something significant. If you decide to take a career break later on, these notes will help you remember the details and nuances of your experiences in the workforce when you are ready to return to it.
2) Plan to build extended breaks into your career.
While having extra time to explore at the start of your career will be incredibly valuable, consider building a few extended breaks into your journey. As careers grow longer — potentially too long to work straight through — more employees of all ages are planning to do this. A global survey of 19,000 millennials found that many expect to work longer and harder than previous generations. As a result, 84% of respondents said they anticipate taking a career break of four weeks or longer for travel, caretaking, a return to education, or to pursue a passion, among other reasons.
You can plan to do the same.
Sixty years is a long time, and taking the occasional career break will help you avoid burnout and allow for periodic reflection as your interests and skills evolve. When you return to work, you'll be able to make a strong case for pursuing a role in your original field or find a job that matches your latest ambitions. This will not only make you a more valuable employee, but it will also keep you energized, motivated, and confident.
Pro tip:
Throughout you career, make sure your credentials and certifications are current. In most cases, it's easier and less costly to renew than to start from scratch. To successfully relaunch your career after a break, you'll need to keep your subject matter expertise updated.
3) Look for companies that embrace career breaks.
You may be wondering how you can possibly hit pause on your career without losing momentum. The good news is more employers are recognizing that career breaks are not going away, and in response, are creating customized career reentry onboarding programs to accommodate them.
Employers with these programs in place are able to engage and reengage with their own alumni, as well as bring on board previously unaffiliated professionals who are coming off of a career break from other employers. My organization has worked with employers on career reentry programs since 2005, when the first program was launched at the now-defunct Lehman Brothers. Since then, we've seen a concentration of Wall Street and financial services firms drive the early wave of career reentry programming, followed by "tech-enabled" employers, and most recently, public sector employers.
To participate in a program, returners must apply when they wish to reenter the workforce. Many of them feature customized onboarding with transitional professional development programming, mentorships, and communities where returners can connect. My company offers a detailed list of employers that have career reentry programs, or you can do your due diligence and research whether the organizations you apply to include them.
Pro tip:
If you are applying to career reentry programs — many of which require at least a one-year career break and sometimes two for eligibility — change the "Work Experience" section on your resume to "Experience" and make the first entry "Career Break." You can put the reason for your career break, and also include any volunteer work, coursework, or side income (this won't disqualify you) as bullet points under this section. This calls out loud and clear that you have taken a career break and are eligible to apply for and participate in a reentry program.
4) Keep on top of your finances.
A 60-year career that involves three to four career breaks is going to require careful financial planning. On occasion, you may take a break because of a big life event. Other times, it could be entirely elective. Whatever the reason, nearly all the returners we know have said their career break ended up being longer than they originally intended. People often think they're only going to be out for a year or two, and the next thing they know, five or 10 years have passed.
This is why financial security will be a major determinant in your career break decisions. Among other factors, your options may differ if you're living on a single income versus tag teaming life with an income-earning partner.
Howard Schilit — a financial forensics expert and a friend who has been called the Sherlock Holmes of accounting, has some advice for would-be relaunchers before they take a career break. When it comes to personal finance, Schilit is a proponent of frugal living and delayed gratification. He believes early financial planning provides much more financial flexibility later on. This means very little splurging, lots of saving, and investing in your retirement through a 401K, IRA, or other means. The more you save early on, the more options you have later in terms of length and frequency of career breaks.
A solid savings will also allow you to pursue roles post-career break that are the best match for you regardless of the compensation level. For example, if you worked on Wall Street before your career break and now you want to work for a mission-driven nonprofit in a role that pays less money, you would have more flexibility to do that with a sufficient nest egg and a disciplined approach to spending.
You can estimate the cost of taking future career breaks of different lengths using the career break calculator. It was originally created to help parents calculate the cost of taking extended leave for childcare, but can be used for career breaks of any kind. Based on your current compensation and whatever length of career break you choose, the calculator will quantify your forgone income, taking into account compounding, social security benefits, assumptions about raises and promotions, and other factors.
Pro tip:
The way the U.S. government calculates Social Security benefits for those taking extended career breaks is problematic. You need to have at least 10 earning years to be eligible for Social Security benefits based on your own earnings. (This is separate from benefits you could be eligible for if you have an income-earning partner). In addition, the amount of your Social Security benefit is based on the average of your 35 top-earning years. If you have fewer than 35 earning years, those years are counted as "zero," which lowers your average. Take this into consideration when planning the length and frequency of your breaks.
+++
The 100-year life and its ramifications have moved into the mainstream. There's a bestselling book about it, an annual conference dedicated to it, feature articles written about it, and longitudinal research measuring life expectancy and the quality of the longer life.
The 60-year career is just one of its many byproducts — but it's one that must be taken seriously. It will come with its own set of benefits and costs, which will differ from those faced by previous generations. A renewed sense of exploration, balance, and intentional breaks may be the new frontier. Thinking about each of these factors will put both you and your employers in the best position to navigate the 60-year career and make the most of the 100-year life.
———
Carol Fishman Cohen is the CEO and Co-founder of iRelaunch, a full-service career reentry company serving professionals returning to work after a career break and the employers that want to hire them. Her TED/TEDx talk "How to get back to work after a career break" has nearly 3.7 million views and has been translated into 30 languages. Carol's return to work at Bain Capital after an 11-year career break is documented in a Harvard Business School case study.
c.2023 Harvard Business Review. Distributed by The New York Times Licensing Group.
This HBR article was legally licensed through AdvisorStream.