Josh Rubin |Business Reporter
May 24, 2023
He didn't promise it will be free of hiccups. But federal transportation minister Omar Alghabra says this summer likely won't see a repeat of the chaos that plagued Canadian airports last year.
In a meeting with the Star's editorial board Tuesday, Alghabra said some of the biggest issues underlying last year's problems have improved substantially.
"I'm confident that we are not going to see the same level of disruptions that we saw last summer. There were so many other factors that we saw last summer that are not present today," said Alghabra, who said air travel in Canada this summer could top levels not seen since before the global pandemic.
---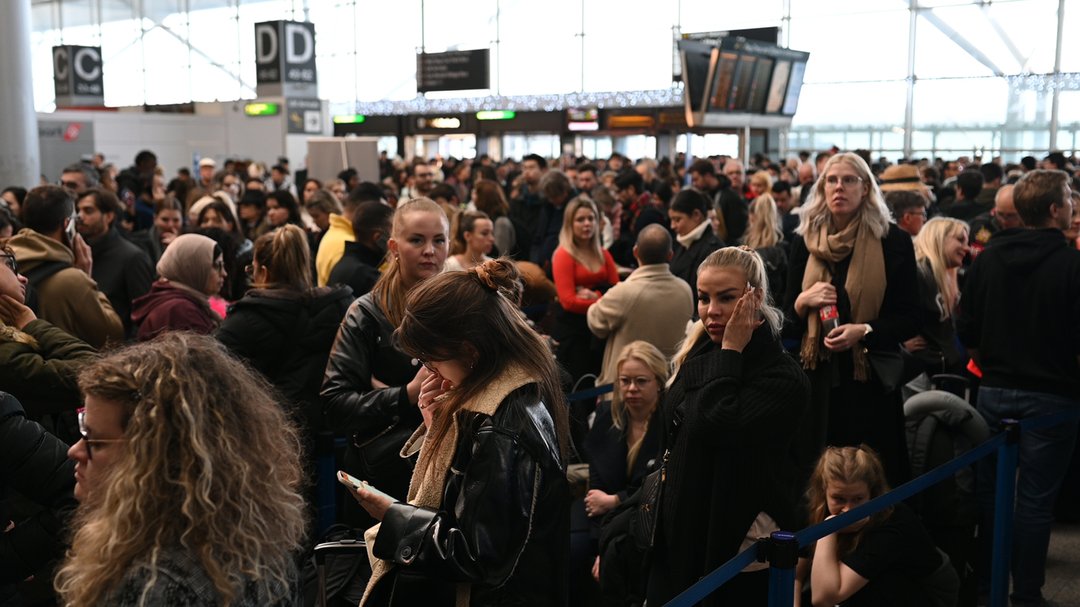 ---
Airports across the country, including Toronto's Pearson International, were plagued by cancellations, delays, crowded customs halls and lost or delayed baggage last year, as demand for air travel exploded in the wake of pandemic travel restrictions being lifted. There were three big factors behind most of the trouble, argued Alghabra.
"First, it was the massive labour shortage, combined with airlines wanting to sell as many tickets as they could, because there's a lot of demand. Plus, there was extreme peak scheduling," said Alghabra. "There were certain hours of the day where almost every airline wanted to schedule a flight."
A repeat is unlikely, Alghabra argued.
For one thing, everyone from airports to the Canadian Air Transport Security Authority and airlines themselves have added substantial numbers of staff. For another, airport authorities across the country are doing a better job of spreading their flight schedules throughout the day, Alghabra said.
"I know on the labour shortage, CATSA, for example, is above 2019 levels," said Alghabra. "Airlines tell me they're above their targets. So I feel confident but again, I'd be naïve to pretend nothing else will happen. But with these fundamental issues, we're in a much better place."
Airport authorities, including the Greater Toronto Airport Authority which runs Toronto's Pearson International, have cut back on the number of flights per hour, in an attempt to spread out their peak. At Pearson, the number of flights per hour is being capped at 75, down from 90 last summer.
Still, aviation expert John Gradek said the devil is in the details.
"They've taken the flights down from 90 an hour to 75 an hour, but that's only one metric. A Dash-8 carrying 50 people counts as one slot, but so does a 777 carrying 400 passengers," said Gradek, who added that airlines are scheduling a greater proportion of their flights on wide-bodied planes than they were last summer.
"There are more big planes, and they're all full," said Gradek.
"Yes, they've spread out the flights. But the impact on the infrastructure as far as I'm concerned, is still going to be significant. Have we got enough resources, both people, and facilities, to be able to handle the way the airlines have created their schedules for the summer of 2023? I'm cautiously optimistic, but I'm getting more cautious," said Gradek.
In a recent press conference, GTAA CEO Deborah Flint said the airport has hired 10,000 new employees since last summer, giving it 22 per cent more staff, or 50,000 workers in total. The increase includes the hiring of 130 new staff to help in critical areas such as busing, baggage handling and terminal operations.
"Our partners are simply more ready," said Flint "It's a more normal summer than it has been."
She noted the airport's on-time flight performance so far this year sits at 70 per cent, which included a smoother March break, following an on-time performance of 35 per cent seen in summer 2022. Earlier this year, the GTAA capped the number of flights coming into and out of Pearson during peak travel periods in an attempt to reduce traffic.
Flint said airport systems have also been modernized in preparation for the summer demand. Pearson has streamlined its contactless check-in and boarding processes through a new partnership with the CBSA to deploy biometric e-gates and hasten customs clearance for travellers.
It has also implemented an upgraded baggage system relying on AI designed to anticipate overloading and detect potential breakdowns before they occur.
Everyone, said Alghabra, has a vested interest in making sure there's no repeat of last summer.
"I know the airlines and airports themselves were embarrassed by this and need to do everything they can to not repeat it."